As we approach the end of Drinks by the Dram's Whisky Advent Calendar, Day #21 brings a festive celebration from across the pond!
Could there be a more Christmassy place in the world than New York City in December? You've seen the films (Miracle On 34th Street, Home Alone 2, Die Hard) – Christmas in NYC is the stuff dreams are made of!
Why am I suddenly talking about NYC? Well, it might have something to do with the whiskey hidden away today in Drinks by the Dram's Whisky Advent Calendar… Hudson Manhattan Rye!
Thanks to Tuthilltown Spirits, we can once again enjoy whiskey from New York, with this one in particular harking back to the pre-Prohibition age of whiskey distillation in and around The Big Apple.
Before we see the tasting notes, it's also well worth remembering (in those exciting bold italics that were such a hit last year) that…
You still have until 9pm tonight to get your UK Mainland Christmas orders in!!!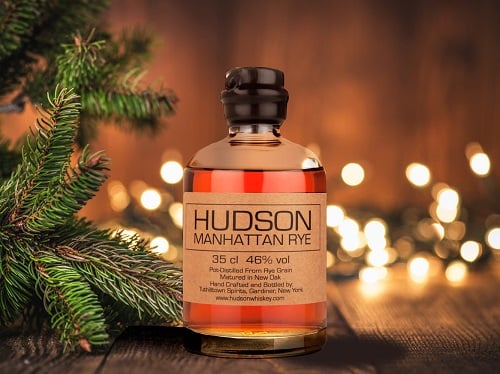 New York, New York…
Tasting note for Hudson Manhattan Rye
:
Nose: Through youthful oak and deep, crystallized caramel comes nutmeg and cinnamon spice. A light base of buttery digestive biscuits and a tinge of smoke join in, along with a twist of liquorice.
Palate: Rich and deep, luxurious milk chocolate and sweet honey blend with the fading pinch of spice over toasty rye and Oatibix.
Finish: Short and drying, the spices fade and let a sweet backdrop percolate.
Overall: An NYC dram with a lovely blend of subtle flavours that makes it all rather charming.
From one American whiskey to another, the Bourbon Advent Calendar is rolling on in style, bringing its good Adventers a stunner behind window #21. Today it's a dram of Old Ezra 7 Year Old!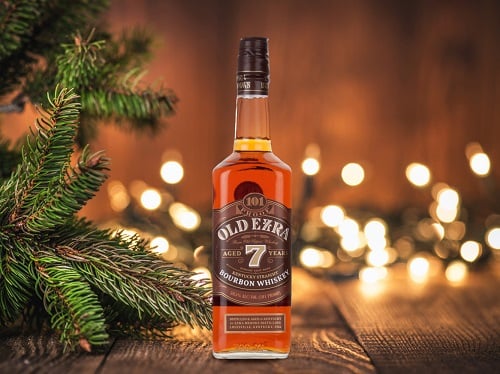 Good ol' Ezra
Tasting note for Old Ezra 7 Year Old
:
Nose: Caramel, orange blossom, crushed hazelnuts, a peppery flourish of oak.
Palate: Warming cedar spice continues on the palate, joined by robust vanilla and a touch of corn.
Finish: Quite long, with a fiery hint of cinnamon and red chilli right on the end.
A duo of festive fancies, all the way from the US of A. What a treat this little trip has been!