We're only two days into Drinks by the Dram's Whisky Advent Calendar and already we're jetting off to the US for the next dram! There's talk of a bourbon on the horizon…
Did you know that eating Kentucky Fried Chicken has become a Christmas tradition in Japan? It's estimated 3.6 million Japanese families turn to fried chicken instead of turkey every year (don't get any ideas – you're having turkey dammit!).
Truly this is the season where almost anything can become a new tradition – surely a whisky-based Advent calendar is as good idea as any – right?
In this spirit, what would be really fitting is a dram from Kentucky. Now if only there was one behind window #2 of #WhiskyAdvent…
Oh wait there is – it's Buffalo Trace!
With oodles of vanilla, barrel char and spicy complexity, one of Kentucky's finest comes to you perhaps more appropriately at this time of year than you'd realise… (#WhiskyAdvent is unstoppable, folks).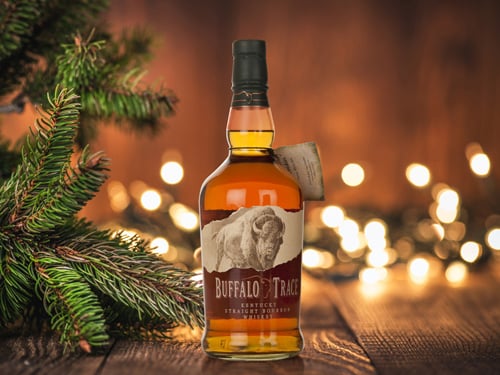 Buffalo Trace: an absolute classic
Tasting Note for Buffalo Trace:
Nose: A cosy blend of cinnamon spice, sweet vanilla and creamy toffee eclairs, with emerging notes of marzipan and suggestions of Christmas pudding. Very festive!
Palate: Soft oak, demerara sugar, and buttery toffee fudge rise first in an oily and light palate. White pepper spice builds gradually throughout.
Finish: A medium-length finish preserves a lingering toasty wood, lathered in molasses.
Overall: A classic Kentucky straight bourbon, what more is there to say? Textbook.
But, as you know, this isn't the only advent calendar people are enjoying this festive season, some have chosen to celebrate Christmas by… Oh Lord no. You can't be serious? The Naga Chilli Vodka Escalation Advent Calendar. Who's idea of Christmassy joy is this exactly? Behind window #2 is the 20,000 Scovilles Naga Chilli Vodka. The only mercy here is that today is "just" the second day. Light a candle for me…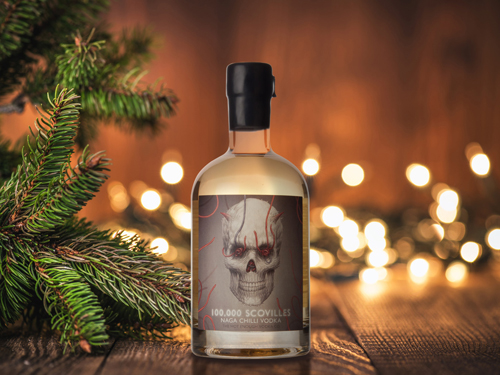 Those ludicrous types at Hot Enough Vodka Co only release this vodka by the bottle in 100,000, 250,000, and beyond ridiculous 500,000 scoville measures. Unless you get unlucky and are presented with the Advent calendar… So here's the marginally most sensible 100,000-scoville version…
Tasting Note for 20,000 Scovilles Naga Chilli Vodka:
Nose: It smells… actually, do you know what? That's quite nice. The red chilli isn't only hot, but aromatic and ever-so-slightly sweet. There's also crackling pepper and even some burnt nostril hair, with… oh… wait.
Palate:MotherofourGodonhighwhatisgoingonwhywouldanyonedothisisthissupposedtobepleasureable????? ImeanIgettheappealasalaughjusttheoncebut24daysofthis??????
Finish: Napalm and regret. A red fox in a Santa hat with the voice of Craig Charles is telling me to have another sip and I've forgotten how to sit down.
Gah. I hope I can taste again by the time tomorrow's doors come around…