Six days to go, and Drinks by the Dram is making the most of the limited Advent time remaining by giving us another Scottish single malt whisky on Day #19 of the Whisky Advent Calendar!
Yesterday, a gorgeous Highland whisky was our reward for Advent patience. Today, we're going even further into the same territory, to Scotland's northernmost mainland whisky distillery. This is an adventure of a dram that will have you howling at the Christmas moon with joy!*
Yes, behind window #19 of Drinks by the Dram's Whisky Advent Calendar is… Wolfburn Northland Single Malt!
This single malt Scotch benefits from long fermentation and slow manual distillation. It's matured, at least partly, in quarter casks that previously held peated whisky from Islay.
*It's a subtle werewolf joke. The dram is called Wolfburn. It's not all in-your-face, laugh-a-minute humour round here. I have subtlety.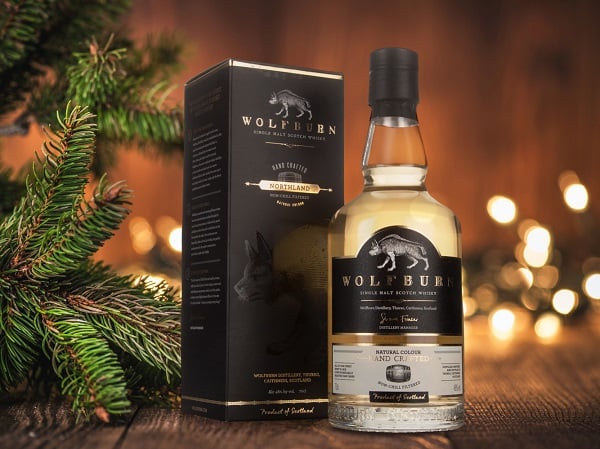 It doesn't need to be a full moon for this beast to come out and play!
Tasting note for Wolfburn Northland Single Malt:
Nose: A bright sea saltiness rises initially, followed by delicate peat smoke, a helping of oysters dripping in lemon juice and a slightly malty aroma.
Palate: Smooth and full; sweet honey leads, with green chilli spice and an earthy, peaty tinge. Bitter cocoa and chopped hazelnuts form the backdrop.
Finish: Medium length and dry, there's a little bitterness that's tempered with warm honey and a light, smoky breeze.
Overall: A surprising dram that develops delightfully well for such a youthful spirit.
While we're having fun over here, there's a lot of joy being had by those who purchased the Old and Rare Whisky Advent Calendar, too. Behind window #19, they'll get to experience a taste of a truly beautiful expression, a dram of Mannochmore 25 Year Old 1990, from Diageo's 2016 Special Releases collection!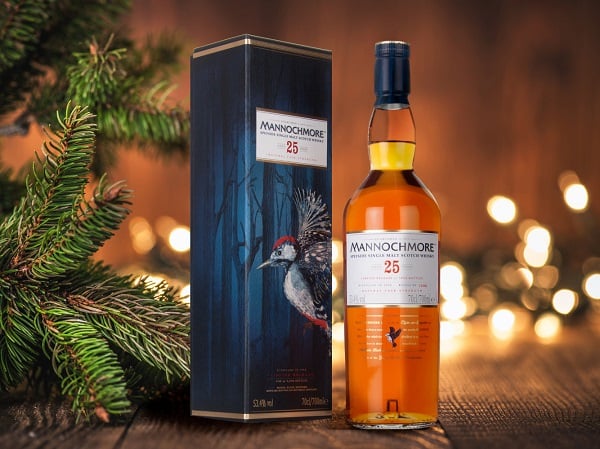 Mmmmmmm. Marvellous Mannochmore!
Tasting note for Mannochmore 25 Year Old 1990 (Special Release 2016):
Nose: Initially more subtle than you may expect from its hue, then Cherry Bakewell notes arrive. Before long, bourbon-soaked cherries, vanilla and the excellent combination of raspberries and black pepper come through.
Palate: More pepper on the palate with red rope liquorice at first, although by the tail you're chewing on Pontefract Cakes. Excellent.
Finish: Sweet oak and a little more fruit with hints of clove and nougat.
Tasty. Who needs dessert when you have this duo of drams?!