On the penultimate Advent weekend, we sample the delights of a Taiwanese tipple in celebration of day 16 of #WhiskyAdvent!
It's time to start pretending you're not in when carollers come calling – Christmas is just a stone's throw away!
While I convince myself that there's definitely still enough time to buy presents (let's hope my girlfriend likes that desk fan I bought for myself a month ago), let's find out what joy lies behind window #16 of Drinks by the Dram's Whisky Advent Calendar… It's Kavalan Single Malt Whisky!
From the King Car Distillery, located in Yilan County, Taiwan, where the warm subtropical climate matures the whisky faster, this dram is an exciting one to savour.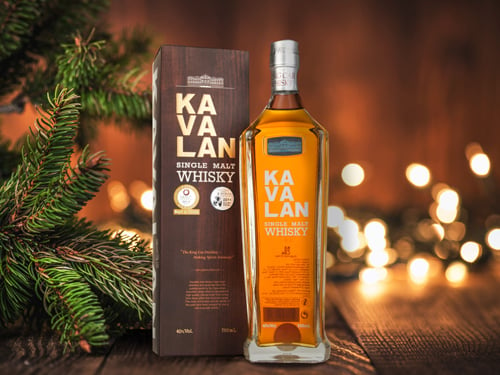 Taiwan's finest
Tasting note for Kavalan Single Malt Whisky
:
Nose: Very fragrant, a jungle of tropical fruits simply teeming with mango and papaya. A layer of vanilla and spicy barley also stand out.
Palate: Soft yet rich; gentle oak is first to rise, before mango breathes through. A glaze of honey gives a pinch of sweetness and warm baking spices, along with a touch of smoke, add good depth.
Finish: Medium, with charming prickles of sweet and spicy cinnamon.
Overall: A little stunner and an all-round lovely dram.
Now, for the very first time, we can check out what's goin' down in That Boutique-y Gin Company Advent Calendar! Brand new for 2017 – the world's first independent gin bottler has partnered with Drinks by the Dram to craft an extraordinary haul of festive spirits. Day #16 is no exception, because behind its window there's a dram of Hot Sauce Gin from FEW Spirits!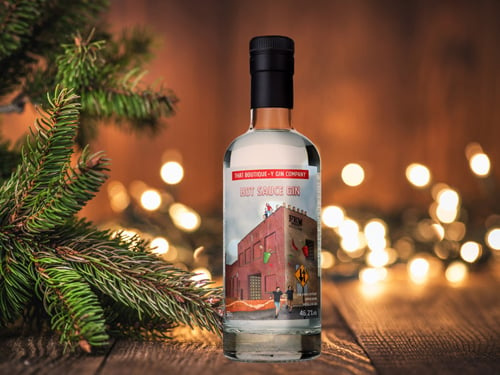 Hot stuff
Tasting note for Hot Sauce Gin – FEW Spirits
:
Nose: Lightly sweet sugared peels and green chilli heat, with suggestions of earthy juniper and coriander.
Palate: Brown sugar and rye spices with a rising floral note and some lemon zest, the hot sauce warmth starts to prickle among some cumin.
Finish: The floral touch becomes sweeter, among fresh green bell pepper flavours and a touch of oily juniper, with a heated menthol edge.
If that doesn't add some warmth to your winter, we're not sure what will!