We're storming through #WhiskyAdvent! Today we're kicking off the second half of our tasty Drinks By The Dram Whisky Advent Calendar with a swift trip across the pond…
It's 12 December, and that means we're smack bang in the middle of #WhiskyAdvent! Forget half-time oranges, we've brought you a tipple from Kentucky to tide you over.
Behind window #12 of Drinks by the Dram's Whisky Advent Calendar is… Evan Williams White Label!
A classic in every sense of the word, Evan Williams White Label Kentucky straight bourbon whiskey is a much-loved back-bar staple around the world.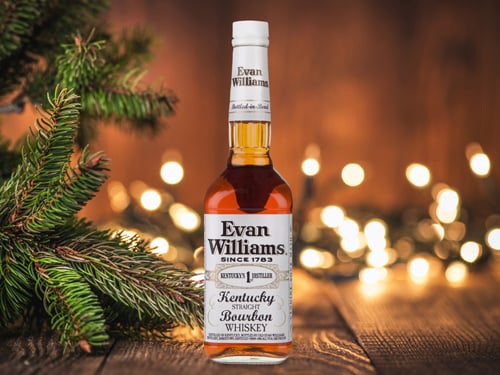 Lovely Evan Williams
Tasting note for Evan Williams White Label
:
Nose: Dark and sticky molasses sweetness leads, with candy corn, prickling ginger and cinnamon spice coming through. Creamy vanilla and suggestions of red cola cubes form the backdrop.
Palate: Red peppercorn spiciness starts and is sweetened by burnt brown sugar, gingerbread and maple syrup. BBQ smoke, cured bacon and dry-roasted peanuts linger.
Finish: Medium-length, the finish dries to notes of baking spices, smatterings of oak char and corn-on-the-cob.
Overall: A summer barbecue of a dram straight from Kentucky.
But that's not all folks – we're going to have a little look at the Origin Single Botanical Gin Advent Calendar today, too! This calendar celebrates single-origin gins made with juniper from 24 different locations – one for every day in Advent. Today this terroir exploration takes us to the Balkans – behind window #12 is a gin made with juniper from Ohrid Lake, Macedonia!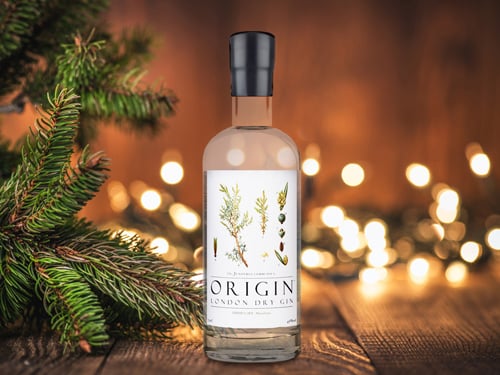 Terroir in gin? Yes, indeed!
Tasting note for Ohrid Lake, Macedonia
:
Nose: An earthy yet delicate aroma with notes of clean citrus and pine. There's fresh orchard fruits and a touch of melon.
Palate: The flavour is rich with oily juniper, candy floss, pear drops and a hint of green apple sweetness. Peppery spices begin to develop on the mid-palate.
Finish: There are sweet notes of candied peel and nutmeg, with vegetal hints of freshly picked herbs.
Kentucky followed by Macedonia. Where will Advent take us next?!