We're at day 10 of #WhiskyAdvent – double digits! Let's tuck into a tasty blended malt Scotch whisky and pretend we're completely prepared for the next two weeks…
We stripped things down with the Naked Grouse yesterday, now, on Day #10, we're continuing with the animal theme. This is, after all, a time of year when animals are seemingly all the rage. Everywhere you turn there are robins, reindeer, the Grinch*, donkeys, turkeys, the Grinch's dog**… they're all there.
We're going to add to that list today, by giving you a puppy! Behind window #10 of Drinks by the Dram's Whisky Advent Calendar is a foxy dram of… Scallywag 13 Year Old!
A variation of Douglas Laing's spectacular Scallywag blended malt that boasts a selection of Speyside malts, Scallywag 13yo is a well-sherried treat for the taste buds. Also, it's got a Fox Terrier on the label, which we're big fans of.
*Is the Grinch even an animal?!
**Named Max, as I'm sure fans will remember.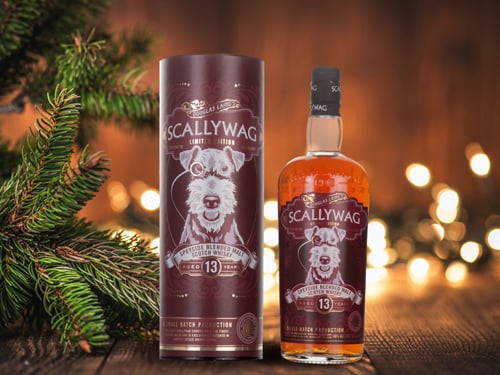 Remember, dogs are for life, not just for Christmas. And this one is great all year round!
Tasting note for Scallywag 13 Year Old
:
Nose: Incredibly soft and syrupy, initially there's creamy vanilla and steamed treacle pudding in the foreground, before baking spices, ginger and clove develop. Iodine solution and varnished oak arrive slowly in the backdrop.
Palate: Maple syrup leads, with light oak char and sweet baking spices. There's a note of salted chocolate tart in there too.
Finish: Short and warm, with a lovely balance of sweet and spice.
Overall: A very well put-together blended malt whisky, its soft delivery lets a composed character breathe and complementary flavours develop.
Carrying on the quite astonishing effort from 2016, Drinks by the Dram has once again released the Very Old & Rare Whisky Advent Calendar, and few very lucky folk will have one. We're going to give a bonus reveal as to what dram lies behind window #10 of that calendar, and – as I'm not even remotely jealous, not even one bit – it should be easy. The 10th dram is the The Last Drop 50 Year Old Double Matured!!!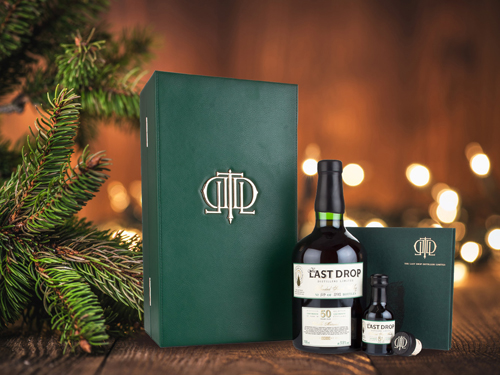 Fifty –, yes, 5-0! – years old
Tasting note for The Last Drop 50 Year Old Double Matured
:
Nose: Soft, elegant whiffs of cedar as it opens. Thick layers of honey and rye toast developing into a tiny touch of sweet smoke. Brandied cherries, too.
Palate: Chocolate-coated strawberries and stewed plums. A generous helping of cinnamon and five-spice, and a few notes of liquorice root. Dark chocolate truffle.
Finish: Exotic spices continue on to the finish, with waxy orange peel and blackcurrant coulis in tow. A hint of aromatic oak lingers.
Wow. Whisky that's actually 50 years old! What a way to mark Day 10 of Advent.