Welcome to #WhiskyAdvent 2017! Drinks by the Dram's Whisky Advent Calendar is back for 24 days of terrific tipples and Christmas cheer!
You know how I know it's Christmas?
It's not because there's festive greatest hits 'gracing' every conceivable sound-system.
It's not because there's an impractically large Christmas tree dominating every town centre.
And it's certainly not because of any Coca Cola or John Lewis advert.
No, I know Christmas is truly here because it's Day #1 of #WhiskyAdvent 2017, and that – and that alone – means it's Christmas.
For us here at MoM Towers, and whisky lovers around the world, today is about cracking open window #1 on the Drinks by the Dram's Whisky Advent Calendar, where you'll find a dram of Glenfarclas 25 Year Old!
#WhiskyAdvent has started as it means to go on with an absolutely delightful dram. This 25 year old from Glenfarclas oozes devastating class with sherried perfection.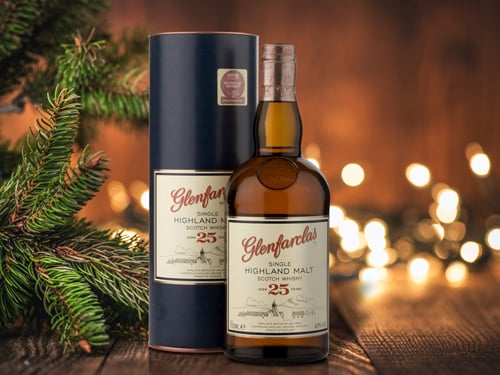 Whisky Day 1!
Tasting Note for Glenfarclas 25 Year Old
Nose: Blackberry jam, stewed plum and pomegranate molasses lead, with a slight note of buttery shortbread and a soft tinge of orange rind. Polished oak and an emerging smokiness add depth.
Palate: Creamy, smooth and clean. Beautifully delicate sweetness from boiled orange sweets, dark mulberries and purple plums rises against a playful backdrop of warm, soft, and slightly buttery dried fruits, like they've been picked from a rock bun. A healthy, bustling smokiness, nutmeg spice and mature oak bring complexity.
Finish: Scrumptiously long, confident and engaging. The smoke holds firm but doesn't exaggerate, while a smattering of soft buttery goodness lines the tongue.
Overall: One of our all-time favourite Speyside malts – Merry Christmas indeed!
This year the Drinks by the Dram Advent Calendar range has stepped it up a notch, releasing 24 different calendars, all filled with delicious drinks! Given that means that there's a different one for each day, we thought we'd have a look at what people have received elsewhere, alongside the Whisky Advent Calendar. For day #1, we're taking a peek at what's behind the first window in the Armagnac Advent Calendar… a Domaine Loujan 2000 Bas Armagnac!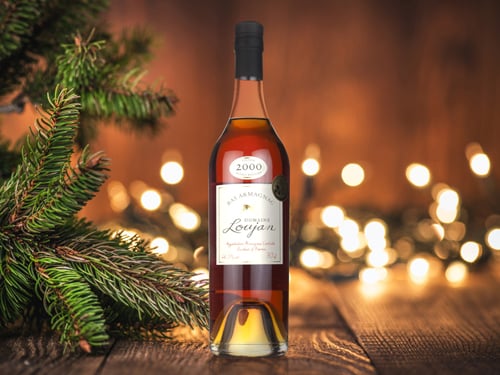 Armagnac deliciousness
Tasting Note for Domaine Loujan 2000 Bas Armagnac
Nose: Floral elements and flame orange peel lead, before buttery brioche and woody spices emerge.
Palate: Rancio richness, honeyed dried fruits and vanilla toffees are prominent. There's slight hints of smoky oak, with a touch of white pepper.
Finish: Long and composed, notes of gingerbread, hazelnuts and waxy fruits linger gently.
Cheers to 1 December!