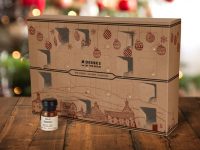 Day 9 of #WhiskyAdvent brings a well-Sherried blended malt to the Christmas table…
It's already December 9th – there's only 16 days until Christmas! That'll either fill you with cinnamon-spiced Christmas cheer or complete and unmitigated panic, depending on how prepared you are. Either way, the days continue to fly by, indifferent to how many presents you've bought or Christmas puddings you've stockpiled, meaning we're already at day 9 of #WhiskyAdvent!
Behind window #9 of Drinks by the Dram's Whisky Advent Calendar hides a dram of Old Perth Sherry Cask from Morrison & MacKay. A tasty blended malt, made with whisky drawn from Sherry hogsheads, butts and puncheons, and named after the city of Perth in Scotland. Let's have a taste…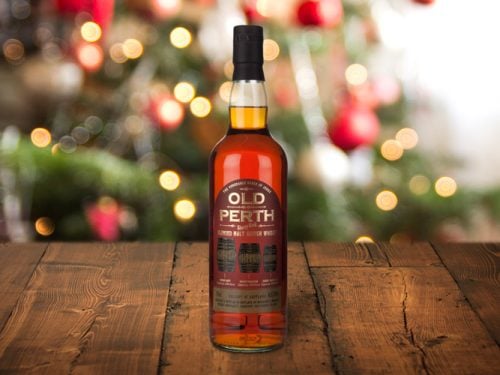 Tasting Note for Old Perth Sherry Cask:
Nose: Brandy-soaked Christmas cake, milk chocolate and a touch of toasted barley.
Palate: Buttery. Brown sugar and chewy raisin, chocolate notes grow enjoyably bitter.
Finish: Medium length, with a spicy kick of ground clove. Hint of fresh berries give a sweet balance.
Today we're also having a little look at the Absinthe Advent Calendar, and we're taking a trip all the way to the west coast of America via the dram of St. George Absinthe Verte which sits behind window #9!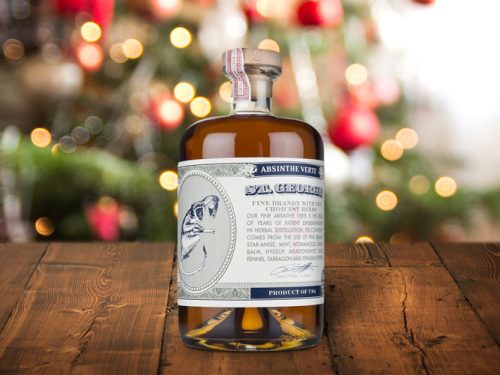 Tasting Note for St. George Absinthe Verte:
Nose: Crisp anise and heady floral notes. A touch of vegetal nettle notes. Sweet, refreshing lemon.
Palate: Intense wormwood is evident at the core of this one. Earthy hyssop and fennel arrive later. Authentic anise all the way through.
Finish: Lasting anise and a slight touch of bitter herbs. Lemon balm lingers for a good while afterwards.

The Chaps at Master of Malt