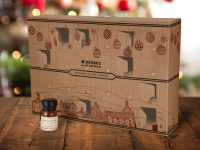 What deliciousness does day 8 of Drinks by the Dram's Whisky Advent Calendar bring? A coastal classic comes this way…
A new week of #WhiskyAdvent starts and Drinks by the Dram kicks it off with another absolutely smashing dram behind window #8 of their Whisky Advent Calendar. We've heading to the south coast of Islay for a massively, marvellously peaty expression…
Window #8 hides a dram of Lagavulin 16 Year Old, a much-admired whisky boasting medicinal peat notes by the festive-truck-load (FYI: a festive truck is similar to a regular truck, but it's covered in tinsel). We recently had a good ol' look at Lagavulin's history as well as kicked off a competition to win a trip to the distillery, and there's still time to get involved!
So, about those wonderful peaty notes – let's get tastin'!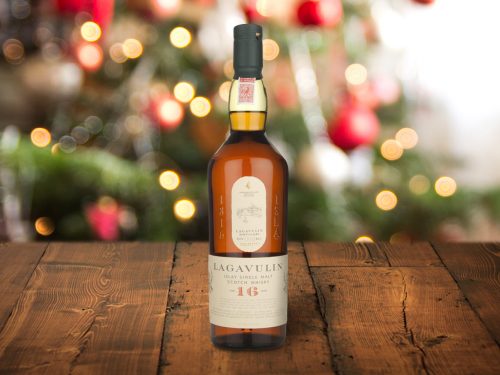 Tasting Note for Lagavulin 16 Year Old:
Nose: More like Lapsang Souchong tea than Lapsang Souchong! One of the smokiest noses from Islay. It's big, very, very concentrated, and redolent of iodine, sweet spices, good, mature sherry and creamy vanilla. Stunning.
Palate: Very thick and rich. A massive mouthful of malt and sherry with good fruity sweetness, but also a wonderful sweetness. Big, powerful peat and oak.
Finish: Long, spicy finish, figs, dates, peat smoke, vanilla.
For today's super-mega-bonus sneak-peek (as our Jake would put it) at another Advent Calendar from Drinks by the Dram's range is from the Mezcal Advent Calendar, or the Mezcalendar as it has become known at MoM Towers. The dram behind window #8 is Del Maguey's San Luis Del Rio Special Stitzel Weller Cask Finish – a Mezcal finished for 124 days in casks that previously held Stitzel Weller wheated bourbon. Yes, we agree, that is ridiculously awesome.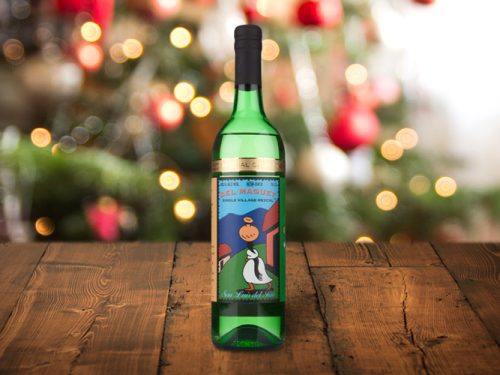 Tasting Note for Del Maguey San Luis Del Rio – Special Stitzel Weller Cask Finish:
Nose: Well-roasted agave, with notes of red and green pepper arriving alongside. Whiffs of smoky bacon and citrus blossom.
Palate: The oak-y elements from the cask really come through on the palate, with touches of white pepper and creamy caramel. Still smoky, still slightly vegetal.
Finish: Smoked meats and sharp apple. Hints of floral vanilla.

The Chaps at Master of Malt