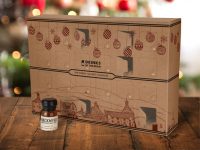 We've arrived at day five of Drinks by the Dram's Whisky Advent Calendar, and we're headed even further north than yesterday!
The first Monday of December featured plenty of frost and the arrival of the MoM Towers Christmas tree – it's beginning to look a lot like Christmas… It's also the day we find out what's behind window #5 of the Drinks by the Dram Whisky Advent Calendar! Today, it's the scrummy Svensk Ek from Mackmyra!
The first whisky distilled outside of Scotland in the Whisky Advent Calendar, Mackmyra's Svensk Ek features whisky matured in casks made from oak grown on Visingsö, an island in Lake Vättern. This is where the name comes from – 'Svensk Ek' is Swedish for 'Swedish Oak'. The oak was originally going to be used for shipbuilding, and while boats are pretty cool, we think whisky casks are a much cooler use for it!
So then, let's have a taste, shall we?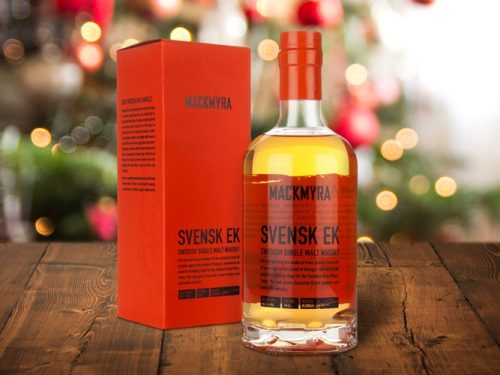 Tasting Note for Mackmyra Svensk Ek:
Nose: Sweet and spicy, toasted oak, lemon cake and apple pie.
Palate: Darker, earthier spices, cashew nut, toffee. Raspberry and black pepper. Milk chocolate.
Finish: Vanilla with hints of mint and chilli.
We're taking a peek inside the Scotch Whisky Advent Calendar today as an additional Christmas treat, and the fortunate souls who got their hands on one of those will be pouring themselves a dram of Glenfiddich 18 Year Old today!
Tasting Note for Glenfiddich 18 Year Old:
Nose: Loads of fruit. Zesty grapefruit, baked toffee apples. Dry, chocolate Flake-y wood and cinnamon.
Palate: Candied fruits and Glenfiddich freshness balances richer notes of dried apricot, more cinnamon and toffee, ginger and dry Sherry.
Finish: Peels and a touch of salted toffee.

The Chaps at Master of Malt