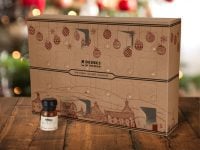 Drinks by the Dram's Whisky Advent Calendar heads north for day four with a dram from a new distillery…
We love when a new distillery opens up, as it means more people getting their hands (metaphorically and literally) dirty and making new whisky for us to enjoy. Hence why the dram behind window #4 of Drinks by the Dram's Whisky Advent Calendar is particularly exciting – it's from Scotland's northernmost mainland whisky distillery, Wolfburn!
Wolfburn Single Malt was released earlier this year, and was an eagerly awaited expression, being their first widely available whisky since beginning distilling in 2013. Let's tuck in!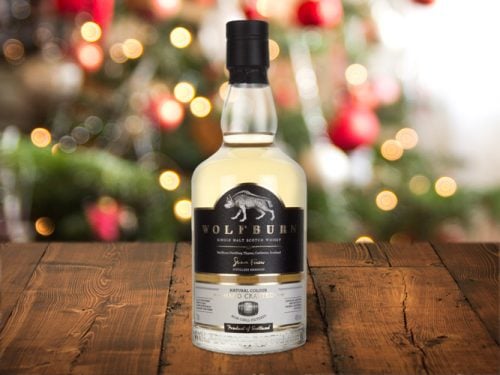 Tasting Note for Wolfburn Single Malt:
Nose: Light, fresh malt with a whisper of peat behind it. Lemon pith and spearmint leaf develop later on.
Palate: Packed with barley, leading into honey and juicy cantaloupe. Almond and oily walnut linger.
Finish: Mint leaf once again, coastal peat and enjoyably bitter coffee bean notes.
Have you been enjoying a Glenfarclas Whisky Advent Calendar? If so, you'll know to expect another excellent Glenfarclas behind window #4, but which one will it be? Well, today it's the always impressive Glenfarclas 105! Packed with power, Sherried spice and general deliciousness.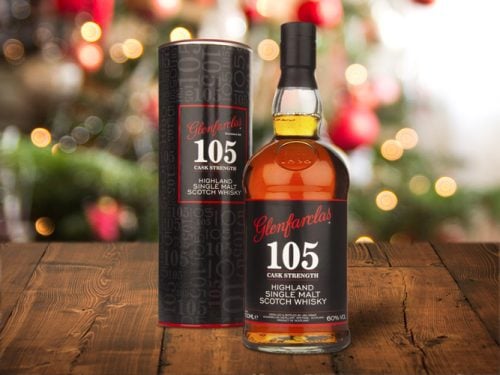 Tasting Note for Glenfarclas 105:
Nose: Great depth, Sherry. Creamy and nutty. Honey on toast, touch of smoky coffee.
Palate: Silken, spicy and peppery oak. Almond, praline, hazelnut, dried peels, fruity. Touch of Armagnac, hint of rancio perhaps?
Finish: Long, peppery and nutty.

The Chaps at Master of Malt