It's December 20th – we're on the home stretch, everyone! Let's see what's behind window #20…

From dragons yesterday to unicorns today. We told you that Christmas was filled with mythical beasts! If you couldn't guess from that little hint, the dram hiding behind window #20 of Drinks by the Dram's Whisky Advent Calendar is a delicious single malt from Fettercairn, who have a unicorn on their labels (the unicorn is also the national animal of Scotland – a useful factoid for post-Christmas dinner games of Trivial Pursuit). Today's dram is Fettercairn Fasque, an unpeated expression which takes its name from a country estate close to the distillery in the Highlands…

Tasting Note for Fettercairn Fasque:
Nose: Baking spices, dried fruits, poached pears and a good whiff of oak.
Palate: Toffee pennies, oak spice and vanilla. Subtle mocha notes along the way.
Finish: Medium, with raisins and sultanas reappearing.
We're going to be taking a little look at the Origin Single Botanical Gin Advent Calendar today, too! It's a fascinating calendar where each of the drams contain a gin made with only one botanical – juniper. However, the juniper for each gin comes from a different location, allowing gin enthusiasts (ginthusiasts, obviously) to explore the terroir of juniper and see how it impacts the flavour profile of the spirit. The gin behind window #20 comes from Skopje, Macedonia!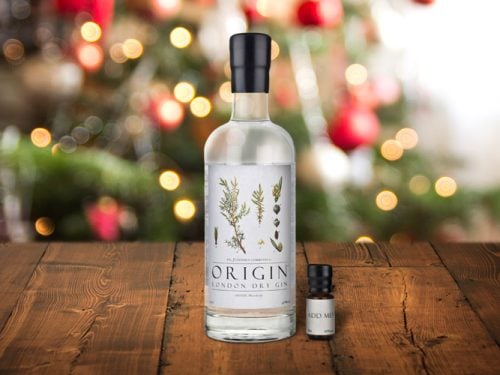 Tasting Note for Origin – Skopje, Macedonia:
Nose: This gin opens up warmly on the nose with notes of sunflowers and golden syrup leading to denser tones of red grape juice and black pepper.
Palate: Red fleshy apples create a sweet flavour on the palate with top notes of parma violets.
Finish: The finish is soft with candy floss and brine notes.

The Chaps at Master of Malt