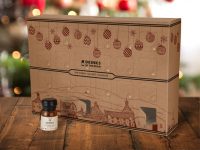 Time to tear open window #2 of Drinks by the Dram's Whisky Advent Calendar!
Today is Day 2 of Whisky Advent 2016, so let's go right ahead and dig in to the whisky that is sitting behind window #2 of Drinks by the Dram's Whisky Advent Calendar, which is… Glenfiddich 15 Year Old Solera!
This Speyside single malt features plenty of the Christmas-y whisky notes that we all want to enjoy on winter evenings (nutmeg, orange, fruitcake) after its maturation in Sherry and new oak casks, which is then followed by a period in a solera vat. Their solera vat has been kept half full since 1998, providing on ongoing conversation between the spirit.
Just remember, it's never too early in December to crack out the Christmas pudding if you're looking for some food to pair this one with…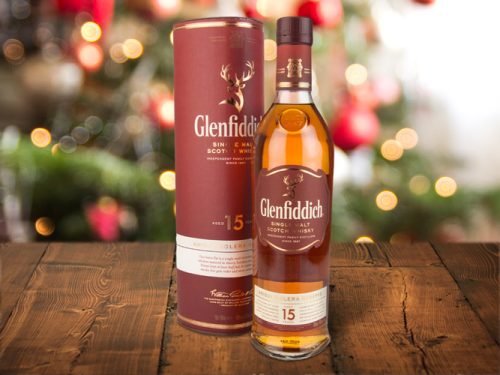 Tasting Note for Glenfiddich 15 Year Old Solera:
Nose: Sherry, citrus – orange in particular, dry wood. Slight suggestion of smoke?
Palate: Medium, sherry, raisins. Fruitcake, spices, sweetness.
Finish: Candied fruits, raisins, spices, Christmas pudding, oak takes over.
People opening up window #2 of their Japanese Whisky Advent Calendar, meanwhile, will be finding a delicious dram of Hibiki Japanese Harmony. A terrifically well-balanced blend with malts from Yamazaki and Hakushu as well as grain whisky from the Chita distillery.
Tasting Note for Hibiki Japanese Harmony:
Nose: Refreshing orange blossom and milk chocolate, with a little hint of honey'd cereal.
Palate: Lightly Sherried malt at first, soon joined by festive spices and hints of earthy smoke.
Finish: Apple, pear and an elegant touch of leafy mint.

The Chaps at Master of Malt