Only a week left of #WhiskyAdvent deliciousness until the big day! Let's kick off that week with a rather stunning Scotch…

So, there's some good news, some more good news and some bad news. What we're going to do is create a 'good news sandwich' using all of these pieces.


Good News: It's a week until Christmas!
Bad News: There's only 7 more #WhiskyAdvent drams to enjoy.
More Good News: Today's dram is absolutely marvellous!
There you go, a 'good news sandwich'! This also reminds us of another bit of good news – Boxing Day Christmas dinner-leftover sandwiches are in our near-future. Get in.
Anyway, onto the aforementioned dram behind window #18 of the Drinks by the Dram Whisky Advent Calendar – it's Oban Little Bay! Created by Master Blenders Dr. Matthew Crow and Dr. Craig Wilson, Little Bay is made using whisky aged in refill American oak hogsheads, European oak Sherry casks and refill casks with new ends, all married in small casks. Yummers.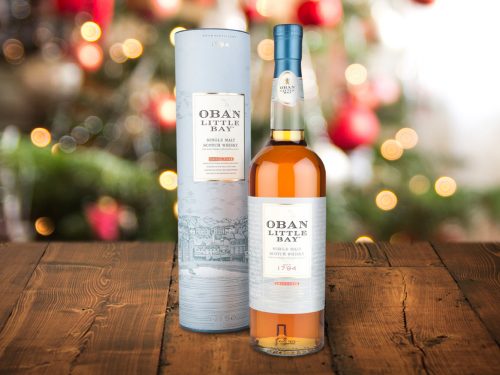 Tasting Note for Oban Little Bay:
Nose: Dried apple chips, floral herbs and chopped mint, candied orange and a touch of milky coffee.
Palate: Those fancy chocolates with the flakes of sea salt, pound cake topped with demerara sugar and cinnamon. Citrus returns on the mid palate.
Finish: Spiced with cinnamon and ginger.
Today we're going to have a look at That Boutique-y Whisky Company's Advent Calendar, which is filled with 24 drams of their excellent indie bottlings (and the box is rather handsome too – look out for the super secret secret Christmas film reference on the back of it). Behind window #18, you be finding a dram of Strathclyde 30 Year Old!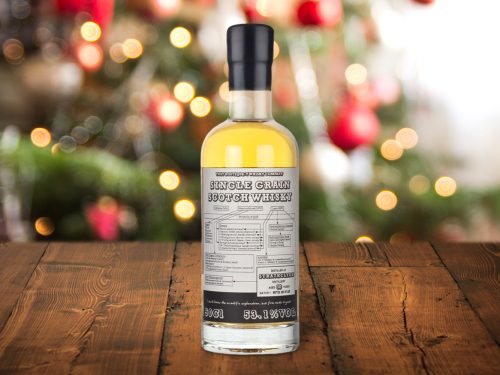 Tasting Note for Strathclyde 30 Year Old (That Boutique-y Whisky Company):
Nose: Fudge, aromatic leaf, honey, some tropical fruit and banana chips – very rum-like.
Palate: White chocolate Jazzies, soft leather, brown sugar, cedar and more of those other rum notes from the nose.
Finish: Milk bottle sweets.

The Chaps at Master of Malt