#WhiskyAdvent takes us to Taiwan today – very exciting stuff behind window #17…

Yesterday the Drinks by the Dram Whisky Advent Calendar treated us to a classic Speyside single malt. Today, we're travelling well over 5,500 miles to Taiwan for our next dram of deliciousness. Yes, behind window #17 you'll find a dram of Kavalan Concertmaster Port Cask Finish! Initially matured in American oak and finished in a combination of Ruby Port, Tawny Port and Vintage Port casks, this really is one to savour…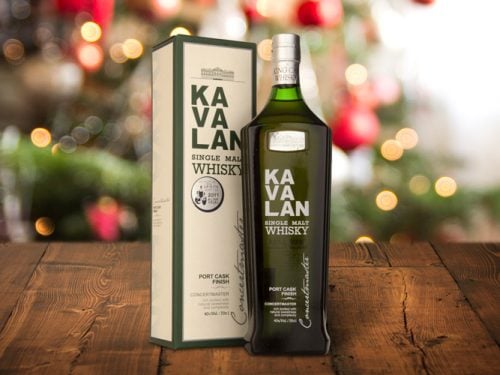 Tasting Note for Kavalan Concertmaster – Port Cask Finish:
Nose: Red grapes and clove, followed by a good whack of vanilla. A little bit of tobacco leaf and cookie dough.
Palate: Brown sugar mixed with ground cinnamon and white pepper, doused in good Port. A core of white oak warmth.
Finish: Raisins, prunes, strawberry jam and another pinch of tobacco.
From a Concertmaster to some Mozart now…
While the Drinks by the Dram Advent Calendars may have done away with chocolate advent calendars for some of you, it seems like some chocolate has snuck its way into the Vodka Advent Calendar – the dram of day 17 is Mozart Chocolate Vodka! Also, did you see the very tenuous connection I made? Mozart. Concermaster. Geddit? Geddit?! You got it.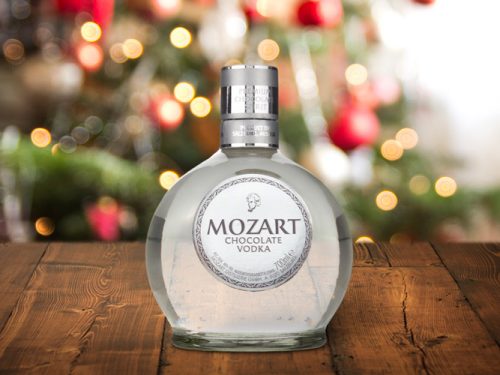 Tasting Note for Mozart Chocolate Vodka:
Nose: Light wafts of sweet vanilla and good dark chocolate. A pinch of minerals.
Palate: Drying chocolatey notes, leading into earthy elements. Creamy mouth feel.
Finish: Enjoyably bittersweet, with notes of floral vanilla lingering.

The Chaps at Master of Malt