We're going to give you a few hints as to what's behind window #15 before we give the game away…

Another day of December, and tasty dram to enjoy from Drinks by the Dram's Whisky Advent Calendar. Today, we thought it would be fun to try and train your telepathy skills by helping you guess what's behind window #15 with a few subtle hints. No cheating and peeking ahead – just read the following clues and tap into your telepathy powers like some sort of festive Mystic Meg…

Today's dram is a Scotch from the Highland region. It's rather well Sherried. The tube the bottles come in have patterns that remind us of those magic eye pictures.
Now, predict what dram is behind window #15… Got it? Well, today's dram is…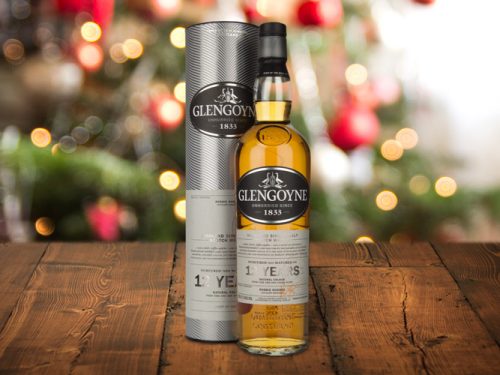 Tasting Note for Glengoyne 12 Year Old!:
Nose: Toffee apples, a little acacia honey, nectarine in syrup and spice, supported by toasted barley in the background.
Palate: Over-ripe grapes, honeyed with hints of vanilla, coconut milk and oak spice. Light touches of chocolate ice-cream.
Finish: Long, oily finish with lingering coffee notes.
For today's bonus peek at another Advent Calendar, we're going to have a little look at the Single Cask calendar, a new addition to Drinks by the Dram's extensive collection this year. Behind window #15 you'll find a dram of Caol Ila 35 Year Old 1979, drawn from cask #10594 and independently bottled by Douglas Laing for their exclusive Xtra Old Particular series.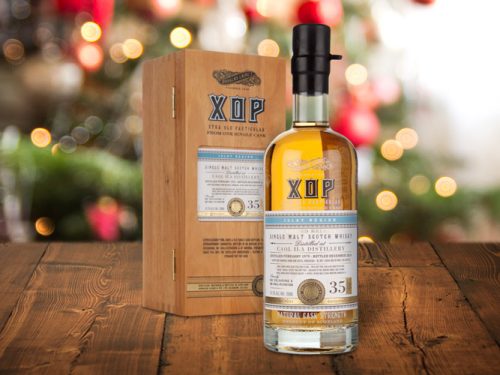 Tasting Note for Caol Ila 35 Year Old 1979 (cask 10594) – Xtra Old Particular (Douglas Laing):
Nose: Smoky peat, with a lingering mineral note. Nutty elements develop later on, followed by creamy white chocolate.
Palate: Sea salt, old leather furniture and crystallised ginger. A touch of herbaceous fennel and some black tea too.
Finish: Spiced fruit punch, chewy barley and continuing maritime notes.

The Chaps at Master of Malt