We kick off the second half of #WhiskyAdvent with a whisky from one of Speyside's greats…

For day 13 of #WhiskyAdvent, we head east from the Tomatin distillery to the heart of the Speyside region. What will be behind window #13 of Drinks by the Dram's Whisky Advent Calendar? Well, dear friends, it's a dram of Balvenie DoubleWood 12 Year Old!

This absolutely classic Speysider is initially matured in traditional oak casks before enjoying a finishing period in first-fill European oak Sherry casks, which imparts all those yummy cinnamon, sultana and chocolate notes you'll find in the DoubleWood 12 Year Old. With Christmas only 12 days away, this is a bit like looking into the future of our tastebuds – cinnamon biscuits, Christmas pudding and the traditional tin of Quality Street.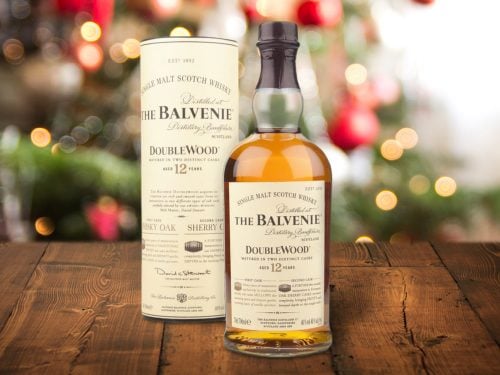 Tasting Note for Balvenie DoubleWood 12 Year Old:
Nose: Gristy, supple nuttiness intertwined with spices. Honeyed sultanas and grapes. Hugely inviting.
Palate: Sweet with good body. The bourbon characters develop; gentle spice with a little vanilla, a hint of balancing peat lurking quietly in the substrata. Dried fruit too, combining with nuts, nutmeg, cinnamon, back into the bourbon notes – so well integrated.
Finish: Spicy, slightly drying, still sweet.
How about we have a peek at what the folks with the Drinks by the Dram Bourbon Advent Calendar will be finding behind their window #13? It's a dram of Hudson Baby Bourbon from New York's Tuthilltown Spirits!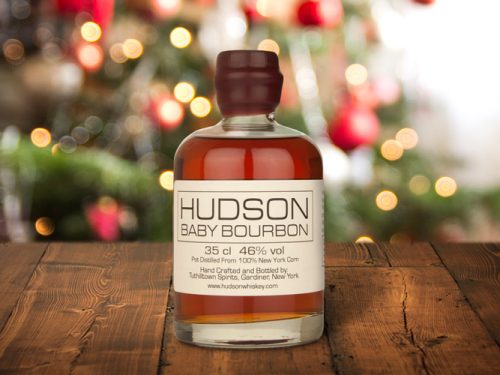 Tasting Note for Hudson Baby Bourbon:
Nose: Robust vanilla, new oak warmth, popcorn and a lingering whiff of sugared almond.
Palate: Marzipan and candied ginger, with a thick layer of caramel on top. A touch of rye spiciness develops.
Finish: Chocolate peanuts, buttered corn-on-the-cob and a light glaze of honey.

The Chaps at Master of Malt