Look, we know we're halfway through #WhiskyAdvent, but you're going to have to imagine us singing Bon Jovi yourselves…

The 12th of December. Halfway through #WhiskyAdvent. We've said before in these blogs, but the days do really fly by as fast as #WhiskySanta in his sleigh on Christmas Eve. With that in mind, let's not dilly-dally, delay or dawdle away any more of the time of this seemingly swift day – let's see what's behind window #12 of Drinks by the Dram's Whisky Advent Calendar!

Today we'll be pouring a dram of Tomatin 14 Year Old into our glasses! This expression from the distillery in the Highlands is aged in a combination of bourbon barrels and Port casks. The Port notes make this one very suitable for this time of year…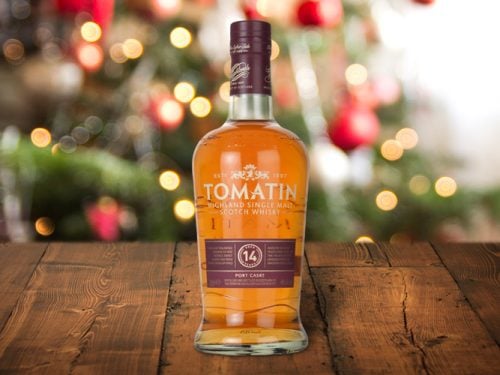 Tasting Note for Tomatin 14 Year Old Port Wood Finish:
Nose: Quite a powerful nose. Big bunches of red berries and grapes. Vanilla, oak and hints of white pepper.
Palate: Dark chocolate dipped in strawberries. Crushed almonds, walnuts, Victoria sponge (with plenty of the prerequisite jam and cream in the middle) and a centre of oak.
Finish: Fruity on the finish.
We're also going to take a look at what folks with the Gin Advent Calendar will be tucking into today – It's Conker Spirit Dorset Dry Gin! The name may put you in the mood for some roast chestnuts at this time of year, but this gin most definitely puts us in the mood for cocktails!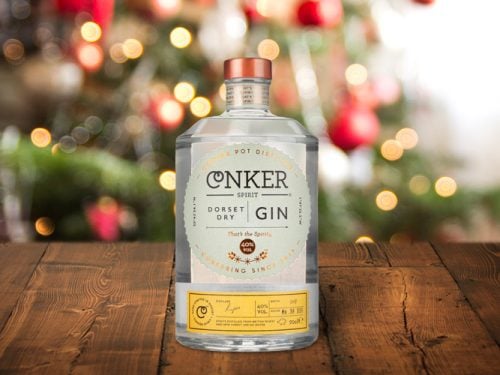 Tasting Note for Conker Spirit Dorset Dry Gin:
Nose: Elegant waves of citrus peels and apple blossom. A touch of oak-y pine comes through alongside peppery juniper.
Palate: More floral elements sit at the fore, followed up by a subtle vegetal note of samphire. Sweet orange and a flash of mint.
Finish: Crisp on the finish. Juniper takes centre stage here, backed up by fresh forest herbs.

The Chaps at Master of Malt