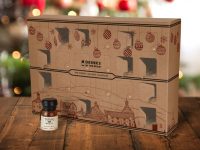 We're at day 10 of #WhiskyAdvent – double digits! Let's tuck into a tasty Irish whiskey and watch in fear as something meaner than the Grinch approaches…
We made it to the 10th day of December! Good job, everyone! An achievement like this calls for high fives, mince pies and another brilliant whisky from Drinks by the Dram's Whisky Advent Calendar. Crack open window #10 and see what hides behind it!
Today we're going to be enjoying a dram of Irish single malt whiskey from Teeling! A fantastic expression, made with a whiskeys finished in five different types of wine cask, including Sherry, Port, Madeira, White Burgundy and Cabernet Sauvignon. It'll certainly be much more appetising than what waits for us in the sneak peek of another Drinks by the Dram Advent Calendar…
Let's take our time tasting this one, shall we?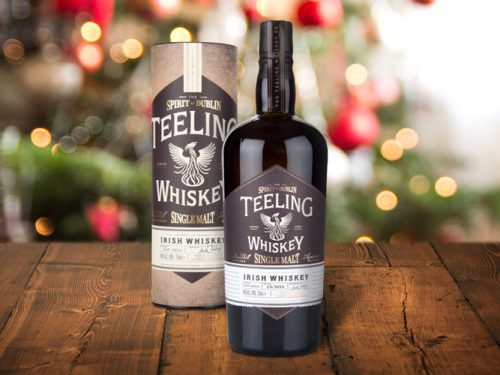 Tasting Note for Teeling Single Malt:
Nose: Intense white grape juiciness on the nose, joined by fresh malt and Rolos, developing into white chocolate the longer it's in the glass.
Palate: An elegant expression, this. Well placed fruit, backed up with cinnamon and white pepper. A touch of dried flower petals along the way. Strawberries?
Finish: Definitely strawberries, with fresh double cream too! Ace.
Oh dear, oh dear… Today, we're also having a look at… Oh no… Do I really have to do this? We're having a sneak peek at the Naga Chilli Vodka Escalation Advent Calendar. Behind each window is a dram of naga chilli vodka, each one getting hotter every day. It's the 10th today, so we're "enjoying" a dram of the 100,000 Scovilles Naga Chilli Vodka… Oh dear, oh dear…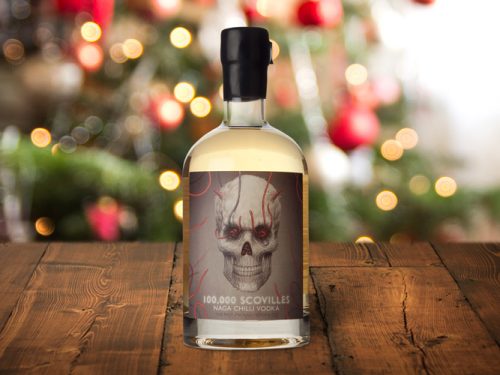 Tasting Note for 100,000 Scovilles Naga Chilli Vodka:
Nose: Good crivvens, this stuff smells like pure evil, like the very blood of Satan himself. Such a pungent nose of chilli, it makes your eyes water just sniffing it.
Palate: Oh, actually, this stuff's not so bad… Wait a second… What's that… A burning sensation… Oh dear please no…
Finish: asdfkjhjj hfasjklkljfds klajkh khffjk hfjkhfjhklfhjkjfj fkjhlf [Ed. He's just mashing his hands against the keyboard and he has a look of panic and also terror as though he's seen things no one ought ever see…]

The Chaps at Master of Malt