Characterised by idyllic canals, tilted gabled buildings, and more culture per capita than any other city in the world*, there's nowhere in the world quite like Amsterdam. We chat with Ketel One Vodka brand ambassador Helena Henneveld to get the lowdown on the city's burgeoning cocktail culture – and shine a light on five bars from the Netherlands' capital…
"Dutch people love to socialise after work and, of course, over the weekend," says Helena Henneveld, brand ambassador for Ketel One Vodka and Ketel One Botanical at Diageo Reserve Benelux. "We have a specific word for having drinks – 'borrel' – and a typical phrase which comes up in various WhatsApp groups is 'iemand borrelen?' which translated, basically means 'anybody up for some drinks?'"
The Dutch proclivity for enjoying a drink or two may not have changed – the Netherlands is, after all, known the world over for its pale lagers like Heineken and Grolsch – but the contents of their glasses is gradually shifting over time. Like most other major European cities, Amsterdam is no stranger to the remarkable cocktail renaissance that has swept the globe. 
"What we tend to drink has definitely changed over the course of the last few years," says Henneveld. "As a bartender working at Door74 about five years ago, I remember all of a sudden seeing a huge demand for gin and customers – both Dutch and expats living in Amsterdam – asking for Gin and Tonics. We quickly went from having five gins on the back bar to 20 because of the sudden demand for different varieties and flavours."
Today you'll find a wealth of cocktail bars nestled among the city's coffee shops and bruin cafés (old-school Dutch pubs) serving up their own interpretations of the latest trends. "Amsterdam's bar scene has changed a lot over the last few years and has become very varied and eclectic," outlines Henneveld. "At the moment, the biggest trends include having a selection of no and low-alcohol drinks on the menu, finding ways to work more with local producers, and introducing new ways to reduce waste."
As part of its minimal waste ethos, Ketel One has been working closely with bartenders to help them rethink their most popular drinks, Henneveld says, so they have a more positive impact on the environment and the local community. "It can be simple tweaks such as switching out plastic straws or stirrers, or using organic ingredients in cocktails and sourcing these ingredients from local suppliers," she explains. "We also ask them to use excess produce from their kitchens and repurpose it as garnishes, or use wonky fruit and vegetables as a Bloody Mary base."
From the progressive to the traditional, Henneveld shares five unmissable Amsterdam bars that deserve a place on the itinerary of any serious cocktail fan. Proost!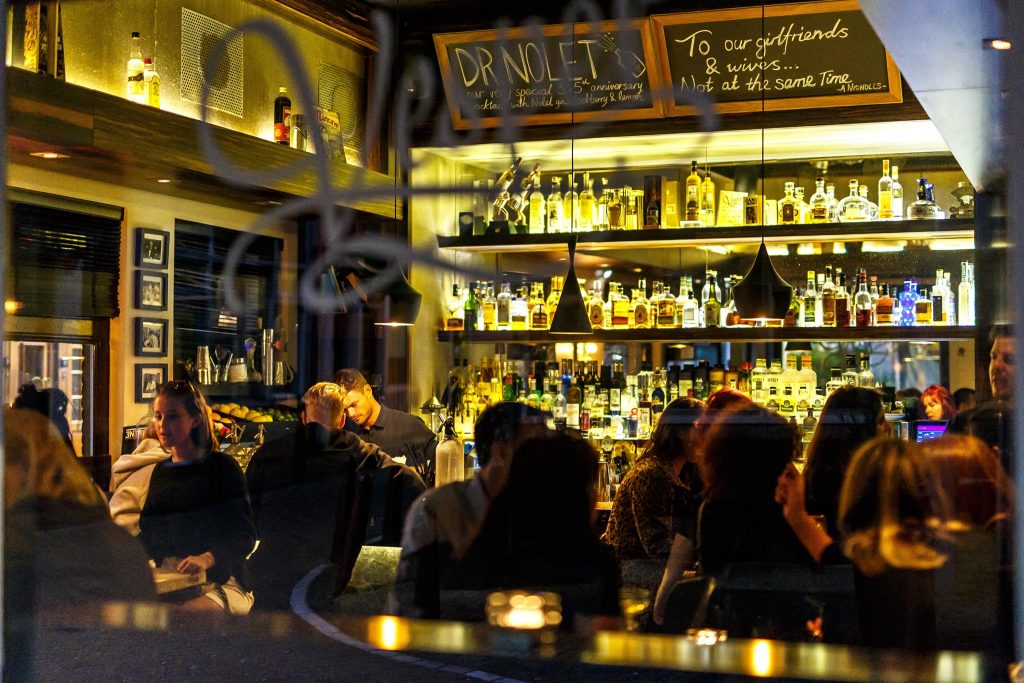 Vesper Bar
Vinkenstraat 57, 1013 JM Amsterdam, Netherlands
Why? "Vesper is progressive and changes its menu monthly, working with ingredients in season and local artisanal producers," says Henneveld. "The menu is never the same and I think that's really cool."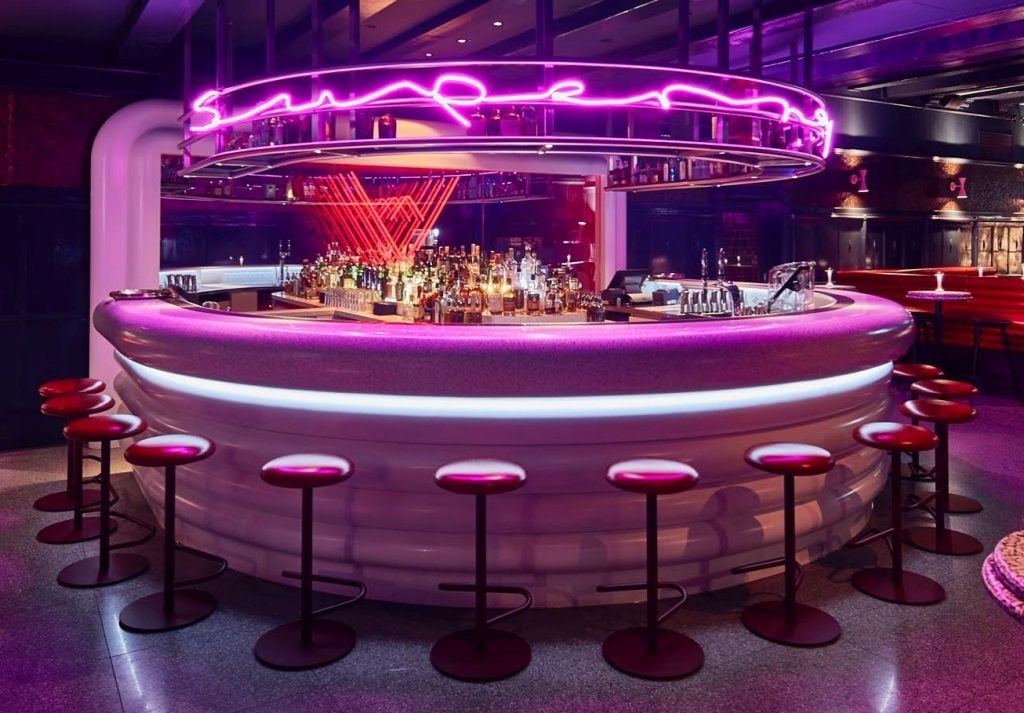 Super Lyan
Nieuwezijds Voorburgwal 3, 1012 RC Amsterdam, Netherlands
Why? "Super Lyan shows us how to make usual flavours into something unusual," says Henneveld, "for example, the Ketel One Vodka Bay Cosmo on draft, which uses bay leaves, sounds a bit of an odd combination but it works and still reminds me of the refreshing, tart flavours of a regular Cosmopolitan."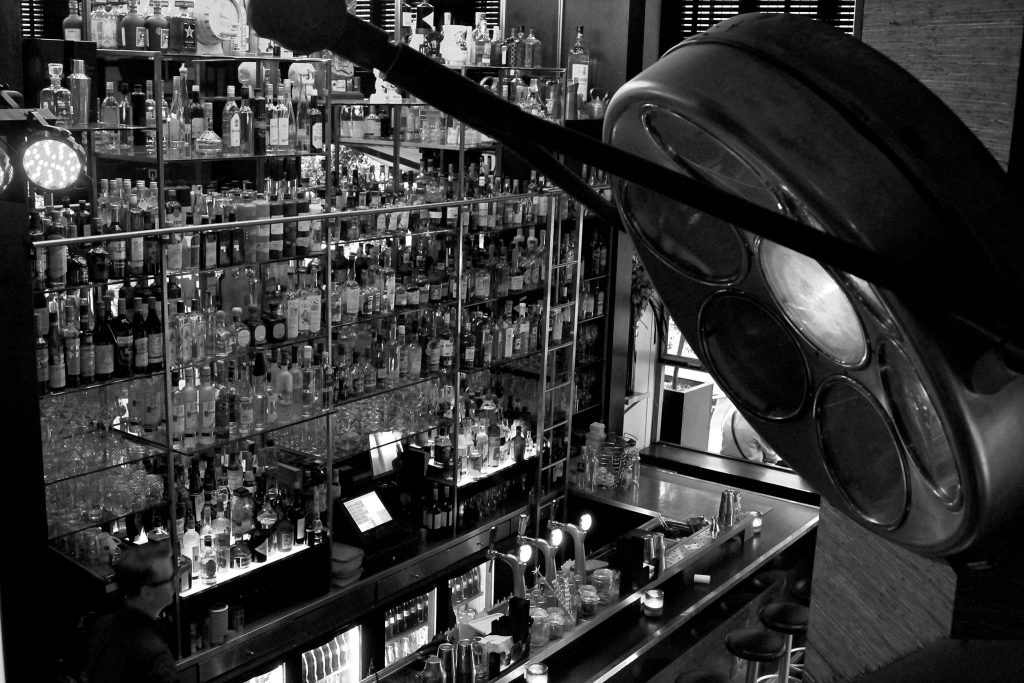 Feijoa
Vijzelstraat 39, 1017 HE Amsterdam, Netherlands
Why? "Feijoa is a bartender's bar, the drinks are always spot on," says Henneveld, "you can order any cocktail and they always know how to make it perfectly."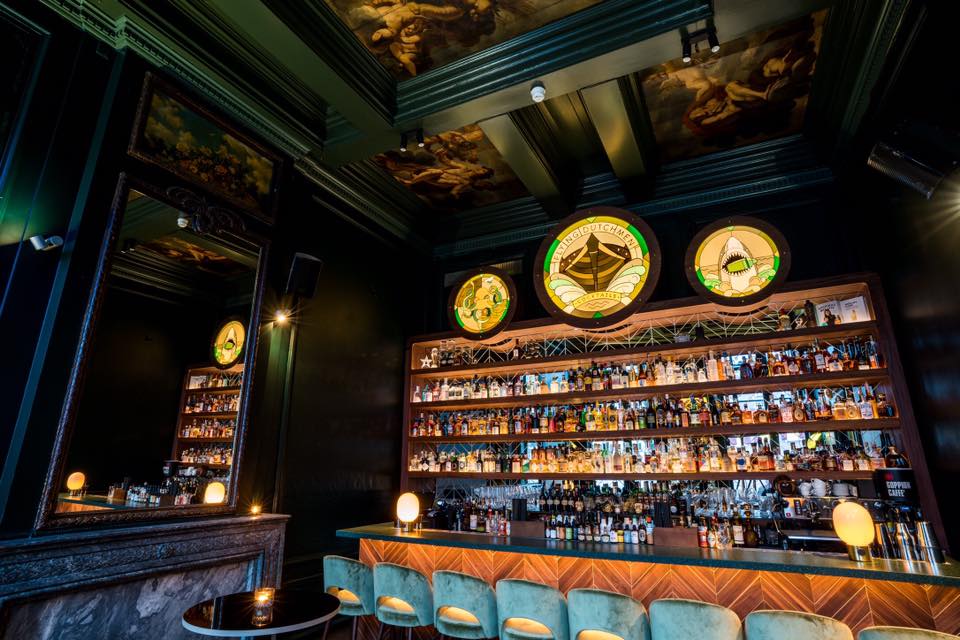 Flying Dutchman Cocktails
Singel 460, 1017 AW Amsterdam, Netherlands
Why? "Flying Dutchmen focuses a lot on classic cocktails," says Henneveld. "They serve drinks you might have read or heard about but never tasted, while educating guests on cocktails and cocktail culture. Plus, their ceiling is to die for."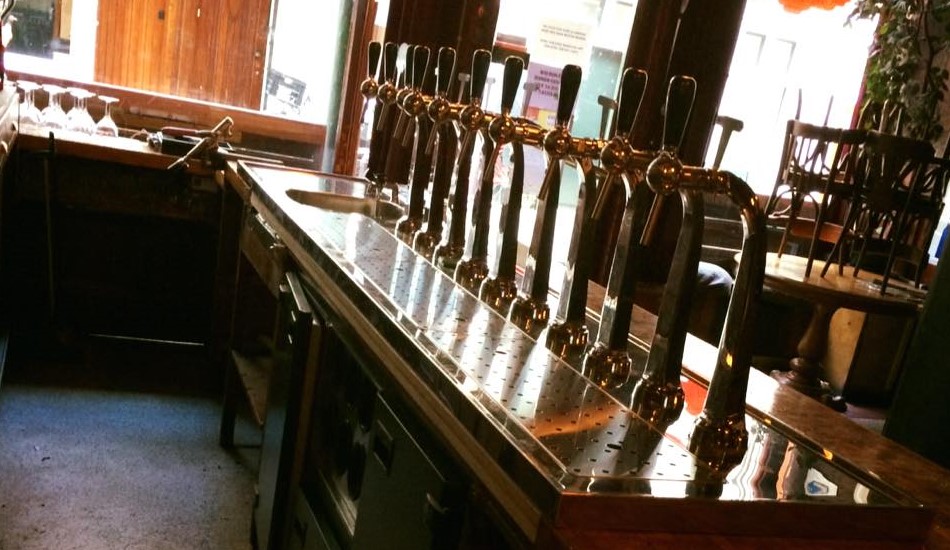 Cafe De Oranjerie
Binnen Oranjestraat 15hs, 1013 HZ Amsterdam, Netherlands
Why? "Don't forget about our brown bars, which we call 'de kroeg'," says Henneveld. "There is usually sawdust on the floor. People who go there usually just get a beer and a single jenever. You see these everywhere in Amsterdam and they have a big history in Dutch bar culture."
*A company called Totally Money took data from TripAdvisor and the Michelin Guide to determine which cities have the highest concentration of culture per capita. Amsterdam came out on top, followed by Dublin and Prague. Can't argue with that.