Whether you're doing Dry January, or Dryish January, there is now a delicious range of drinks that either contain no alcohol or significantly less than with standard spirits. Now we've rounded up some of our favourites: here are our top ten low and no ABV drinks!
As we mentioned earlier this week, we're not cutting the booze out entirely this January. Instead, we're looking at ways to moderate and mix things up. So in this round-up, we've got the full range of non-alcoholic 'spirits' a la Seedlip which you can mix in all sorts of ways and you might not even guess that there's no booze in them at all. We've also got some great zero ABV aperos – think Campari without the booze.
But there's more than one way to skin a cat as my Austrian grandmother used to say (don't worry, she never actually skinned a cat, maybe a rabbit or two, but never a cat). If you're prepared to deal with a bit of alcohol, then a whole world of flavour can be yours. You can either use lower alcohol gin-style drinks like Portobello's Temperance, or use something like Peter Rose gin concentrate which is high ABV but you only need to use a tiny bit.
The other option for those who want to cut down on ABV but are happy to consume some alcohol is fortified wines. This week we show you how to make a cocktail that's high in flavour but with less than half the alcohol of a spirit-forward concoction. It's called the Adonis.
Here are our favourite no and low ABV drinks to celebrate this Dryish January. Or if you're looking for more inspiration, click here.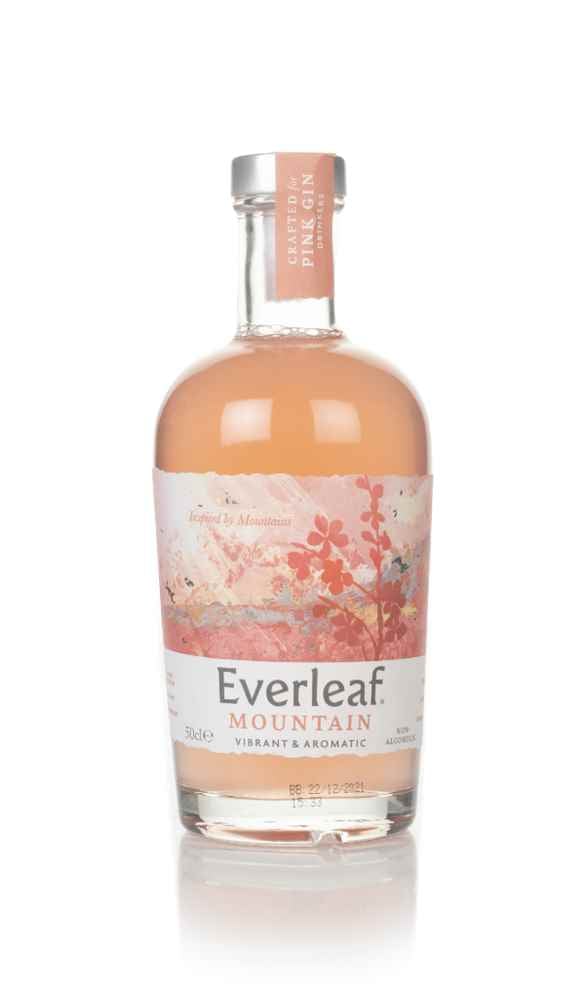 This new bottling from Everleaf is full of aromatic and fruity notes, having been made with botanicals including cherry blossom, rosehip and strawberry. Everleaf is the brainchild of top London bar wonder and all-round good egg Paul Mathew and now consists of a whole range of non-alcoholic aperitifs. 
How does it taste?
Juicy and subtly sweet with summer berries, balanced by earthy herbs and spring blossom.  Pair with a good light tonic and pop in a few fresh strawberry slices.

From the team behind Seedlip, Æcorn is a range of non-alcoholic aperitifs. The bitter version is made from Pinot Noir, Meunier and Chardonnay grapes flavoured with citrus fruits, bay leaf, oak and quassia. Think of it as like a sort of non-alcoholic vermouth. The Aecorn Dry version makes a great wine substitute drunk chilled.
How does it taste?
Bitter peels and juicy grapefruit, balanced by earthy herbs and a touch of pine resin. Try it in a Nogroni with Seedlip and Aecorn Aromatic.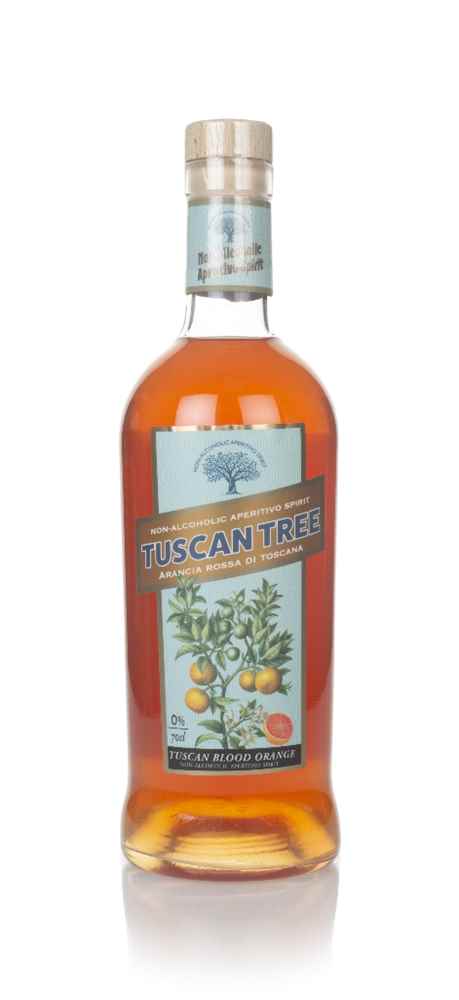 A non-alcoholic aperitivo here from Tuscan Tree, made with Tuscan blood oranges, Sicilian lemons, Italian juniper, and lavender, infused in sparkling wine – all at 0% ABV. This works really well mixed with soda or tonic especially if you add a little freshly-squeezed grapefruit, lemon or orange juice. 
How does it taste?
A touch piney, with pithy citrus leading into juicy blood orange sweetness, supported by a waft of florals. This is perfect for making zero ABV Italian Spritzes.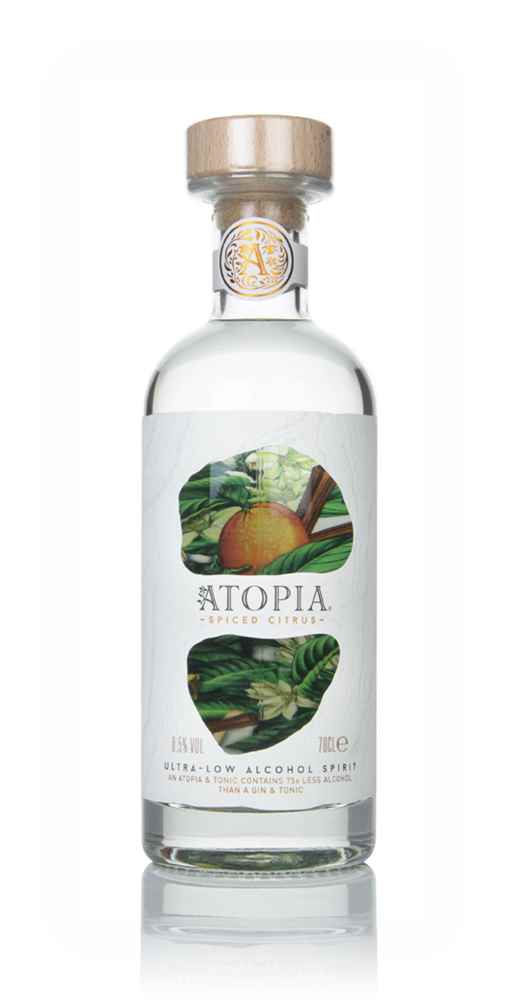 This was created by Hendrick's Gin master distiller Lesley Gracie as an ultra low alcohol spirit, featuring the likes of orange, lemon, juniper, wormwood, angelica, and coriander. And with that pedigree, no wonder it's one of the best non-alcoholic gin substitutes on the market.
How does it taste?
With masses of citrus and juniper, it tastes a lot like gin especially when mixed with tonic and served with a slice of fresh orange.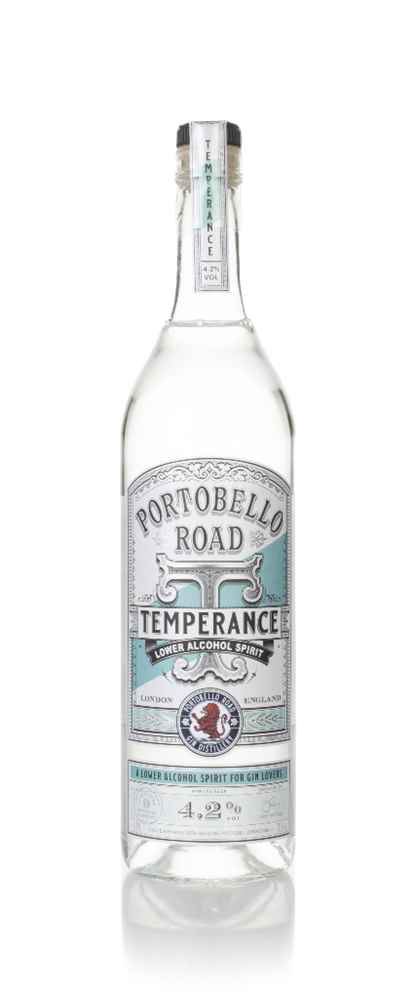 The team behind Portobello Road Gin created this lower-ABV spirit with the same botanicals as the original but at 4.2% ABV! This gives it a bit more oomph than most gin substitutes. So yes it works well with tonic water, as you'd expect, but it's also got the power to work in a Tom Collins or a Gin Fizz. Well worth trying. 
How does it taste?
Orange, cinnamon, nutmeg, a crackle of peppery juniper, softly floral at points. Mix one-third Temperance to two-thirds tonic for a great low ABV G&T.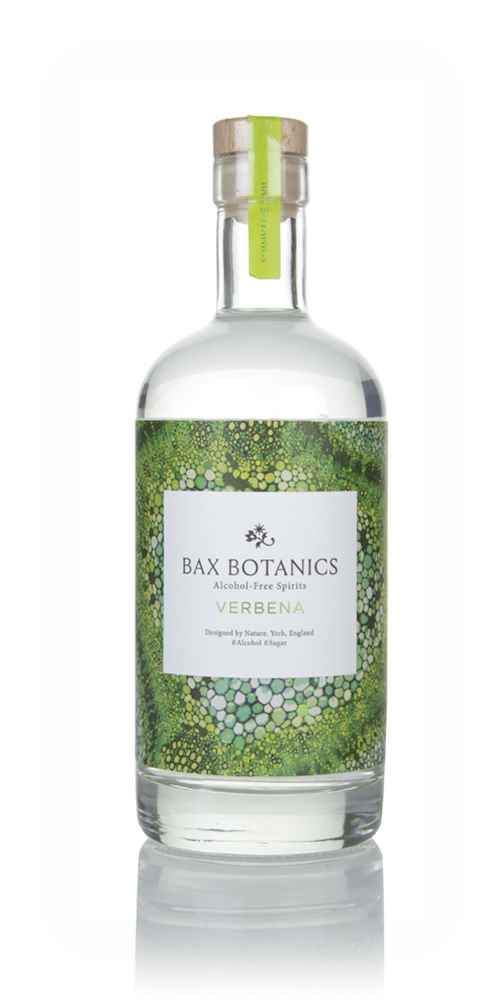 A vibrant non-alcoholic spirit from Bax Botanicals over in Yorkshire, making the most of natural botanicals. Sufficiently herbal, this Verbena expression takes the plant and distils it alongside other botanicals. The brand is heavily focused on sustainability too, with the labels made from leftover sugar cane. 
How does it taste?
Pleasingly bitter, with complex herbal and green grassy notes bringing a certain freshness. Add a slice of cucumber when mixing to bring out those flavours.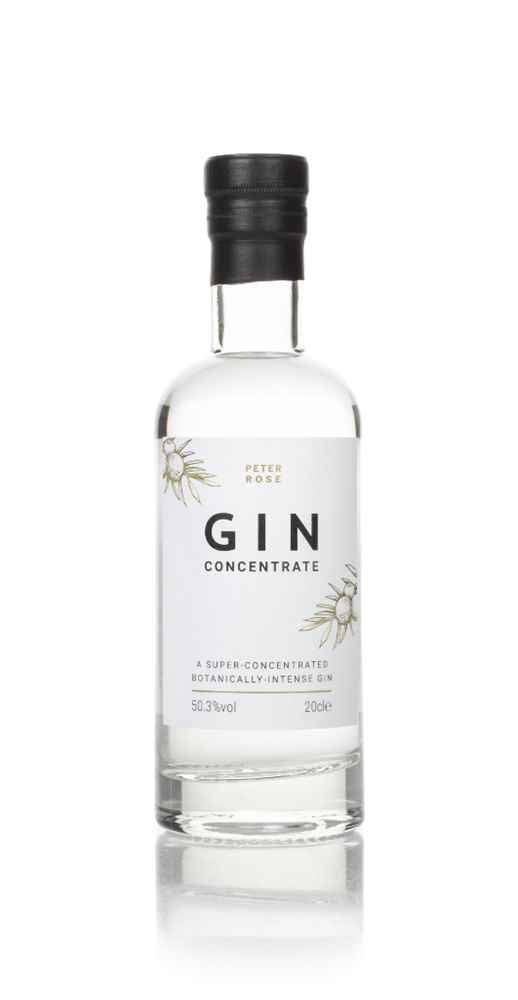 This 50% ABV gin is so concentrated that you only need to use 5ml in your G&T for the equivalent flavour of a double measure, 50ml, of standard gin. So you're using tens times less gin. Not only will your G&T be lower ABV but it's excellent value too, there's enough gin in here for 40 drinks, the equivalent of three 70cl bottles of standard gin.  
How does it taste?
Well, whatever you do, don't drink this neat because it is INTENSE. Mixed with tonic, you will not be able to notice the substantially lower ABV. Juniper heaven.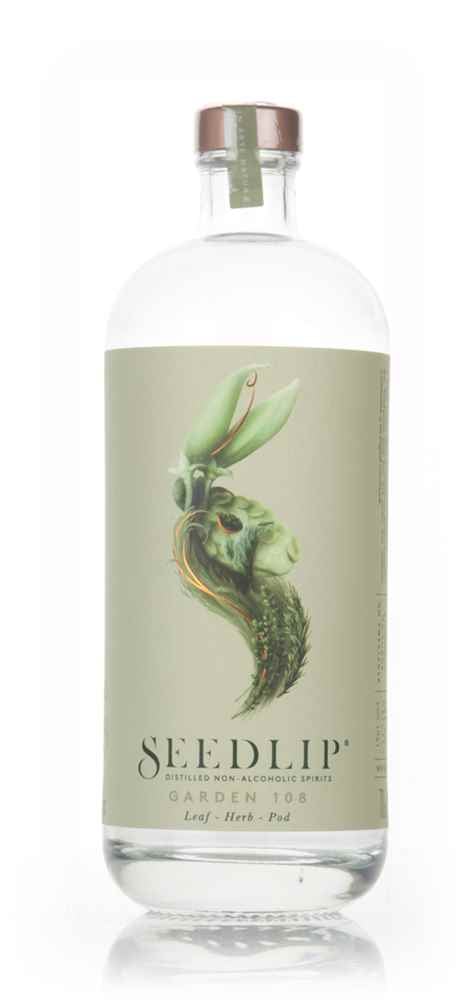 The original gin substitute and for many, judging by sales, the best. It's the product that launched a hundred imitators. Made using copper stills and botanicals including hay, pea, rosemary, spearmint, and thyme, it's a drink that the trade has really got behind with most bars now offering a Seedlip serve on the menu. 
How does it taste?
Peas, mainly, followed by minty herbaceous notes. Seedlip recommends drinking it with elderflower tonic and a slice of cucumber.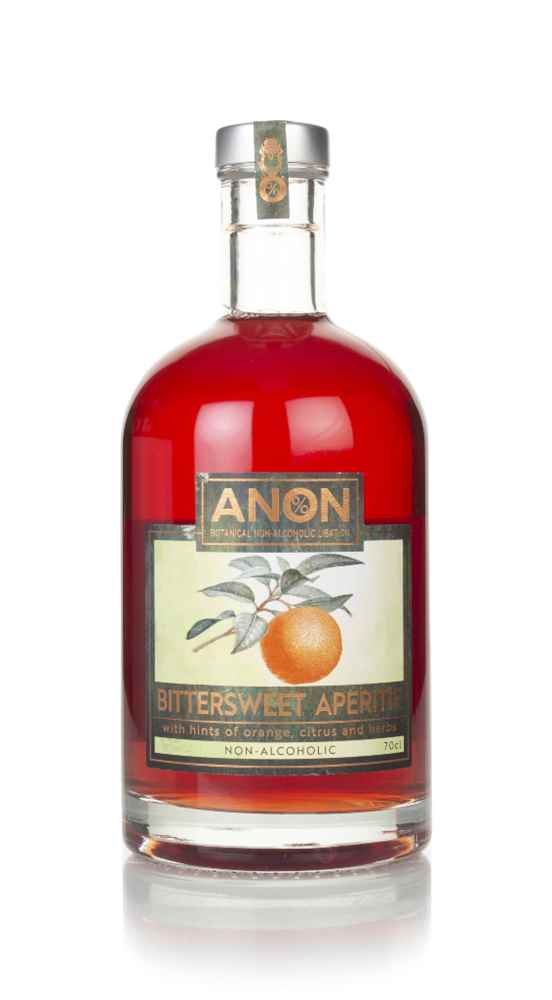 This is a non-alcoholic take on the classic Italian bitters like Campari and Aperol used to make timeless classics such as Spritzes and Negronis. Made with natural botanicals such as wormwood, orange, gentian, and quassia, ANON Bittersweet Aperitif is full of herbaceous, bittersweet flavour.
How does it taste?
Bitter woody spice and aromatic herbs mingle with zesty citrus and sweet orange. Mix with your favourite gin substitute for a booze-free Negroni.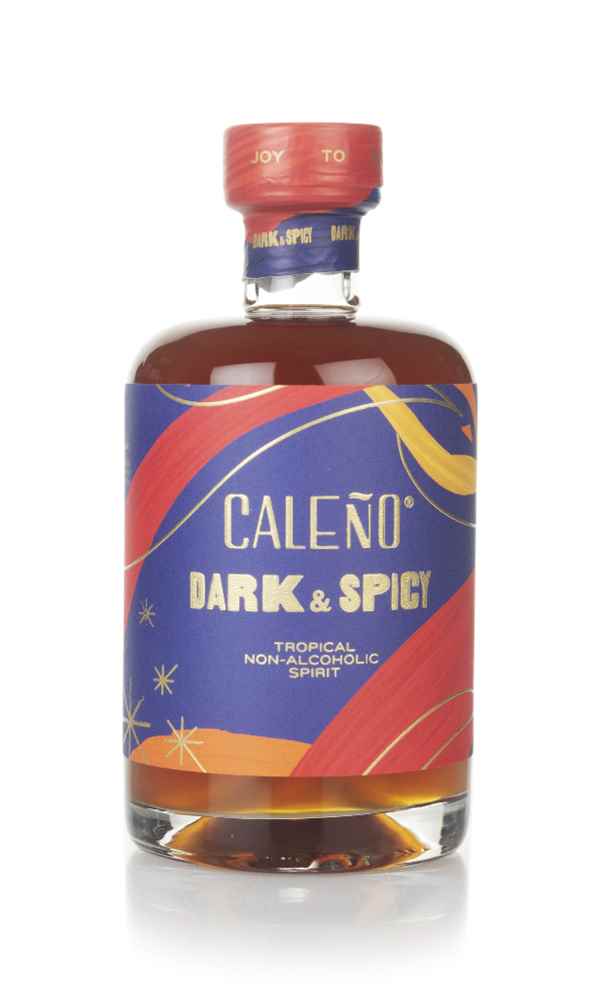 The Caleño range of non-alcoholic spirits was inspired by the vibrant flavours of Colombia, perfect if you're taking a break from booze but still want to drink something delicious. This particular expression from the collection is built around tangy, toast notes of pineapple, black cardamom, coconut, ginger, lime, kola nut, and vanilla.
How does it taste?
With its juicy pineapple and hints of toasted brown sugar, fresh ginger, and cardamom, it tastes great mixed with Coca-Cola and a wedge of lime.