#WhiskySanta has had his biggest year yet, with countless gifts flying far and wide to their new homes. There's just one thing left that #WhiskySanta wants to say…
HAVE A MERRY CHRISTMAS, EVERYBODY!
Ho! Ho! Ho! My little radio system here at MoM Towers is playing Wizzard's I Wish it Could be Christmas Everyday for the 15,844th time, which means it's about time I say goodbye for another year. It has been the perfect soundtrack to me giving away well over £250,000-worth of delicious drinks gifts since this year's festivities kicked off at the start of November!
It was a very busy year indeed, with record-breaking numbers of wishes coming in all around the clock on social media! If you want to see all the wishes that I granted, check out the big ol' list of them over in my original post. On top of that, I also gave away some incredibly special Super Wishes, including a bottle of The Macallan M, a 40 year old Talisker and a 1956 vintage Glenfarclas! Imagine finding one of those under your Christmas tree!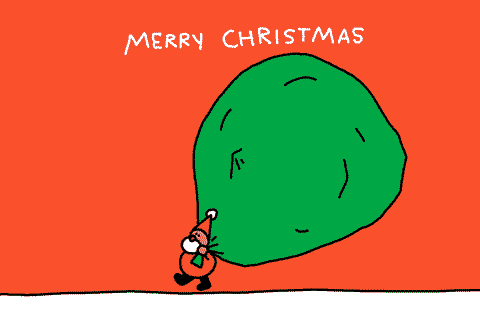 #WhiskySanta's sack was bigger than ever!
And of course, even while keeping up with the waves and waves of wishes, I was giving away gift after gift after gift to Master of Malt customers who were placing orders (who says supernatural, omniscient, festive, heavily-bearded beings can't multi-task?!). Thousands and thousands of you received something from me in your orders, and some of you even received your orders completely free!
Well if it isn't the 15,844th screech of "It's Christmaaaaaas!" My cue to pack up my things and head off for my well-earned holibobs. I hope you all have a truly incredible Christmas and a brilliant New Year as well!
#WhiskySanta