We've made it, folks. Friday is here, bringing with it the weekend, and of course, this week's Nightcap. It's been an indulgent week in the world of booze, and we've got tales of travel, luxury imbibing and even a 150-year-old whisky coming right up for you.
But! The Nightcap simply cannot proceed without us casting our minds back to last Sunday. Ahhhh, Easter. A time for friends, family, chocolate, and revealing new distilleries, if you're part of Team MoM! But the announcement was not all it seemed…
After all those high jinks, we unveiled the contents of April's Dram Club, celebrated being named Best Online Retailer by the British Bourbon Society (thanks, all!), and chatted with Andy Watts, the mastermind behind the beaut that is Bain's Cape Mountain Whisky. Oh, and we caught wind of a new collaboration between Jim Beam and Budweiser. Told you it was a big week, and we've not even got started on The Nightcap properly yet…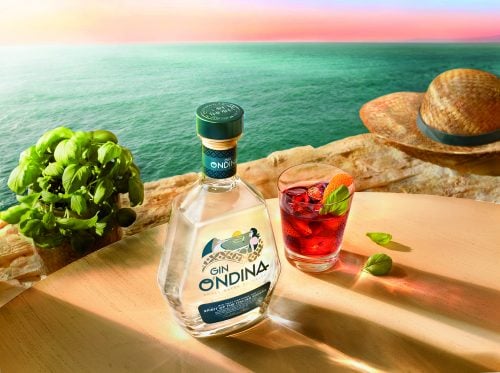 The Italian Riviera in a glass. Or so they claim.
Campari bolsters its Negroni credentials with new gin
Yes! Campari Group, the company behind cocktail classic Campari (obvs) and a wealth of other fancy Italian spirits, has launched a new gin. Before you go all DJ Khalid on us (yes, it is another new gin), hear us out. O'ndina is made with 19 botanicals including fresh basil and an array of Mediterranean herbs, along with juniper of course, and we reckon it'll taste pretty fiiiiiiinnee in the summer sunshine. The small-batch sipper is said to transport the drinker to the "carefree Italian Riviera" and is ideal in a range of cocktails, including Negronis. Bottles will be en route to MoM HQ soon. Who needs a passport to enjoy Italy?!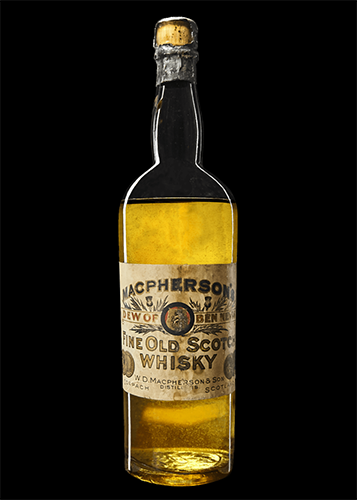 150-year-old whisky heads to auction!
150-year-old Scotch whisky heads to auction
Into your old whisky? Here's one you won't want to miss. Canadian-Hong Kong drinks company Prinz Beverage Group has somehow unearthed a bottle of Ben Nevis whisky thought to be produced in the mid-1800s. Currently held in Toronto, the company says the bottle is intact, with the original cork, label and capsule, and even features an embossing of Queen Victoria's Crown. "We are thrilled to be able to share this piece of history with the world," said Niclas Prinz, PBG president. The bottle is labelled 'Dew of Ben Nevis' and is thought to have been made to a recipe created by the distillery's founder, John McDonald. While we're not sure how one authenticates such things, it is quite the exciting prospect.
Colonsay's new gin!
Colonsay's Wild Island Distillery gets up and running
Turns out island distilleries are like buses. You wait forever, and two come along at once. Following last week's Nightcap news that Wild Thyme Spirits had moved production to the island of Colonsay, Wild Island Distillery got in touch to say its gin had flowed off the still, and the Hebridean isle was well back into the distilling business. Distiller's Cut, the first release in a seasonal botanical series, is available now, but only from the distillery itself. Fancy tasting something that's a little easier to procure? We've got Wild Island Distillery's Wild Island Botanic Gin and Wild Island Secret Tree expressions, both made at Langley's with botanicals from the island, in stock. Here's to Colonsay, Scotland's newest gin region!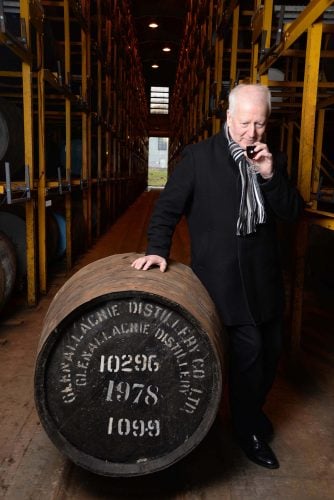 Billy and his barrel
GlenAllachie releases first Billy Walker-era bottlings!
Back in October we chatted to Billy Walker, the former BenRiach Distillery Company managing director, who had recently snapped up the GlenAllachie Distillery from Pernod Ricard's Chivas Brothers. Well… six months on and Walker has released the first whiskies from the single malt Scotch distillery under his tenure. The six single cask bottlings also celebrate the 50th anniversary of the distillery's first production run on 17 February 1968 (bit late but we'll let him off. The admin behind opening a new distillery must be immense). "The past few months since we bought the distillery and its stock have been so exciting for the whole team," Walker says. "I've been able to try samples from some really remarkable casks of Scotch and to study how the spirit has evolved over time." The casks he settled on include hogsheads and sherry butts, and date from 1978 through to 1991. We're expecting bottles in at MoM HQ shortly – watch this space!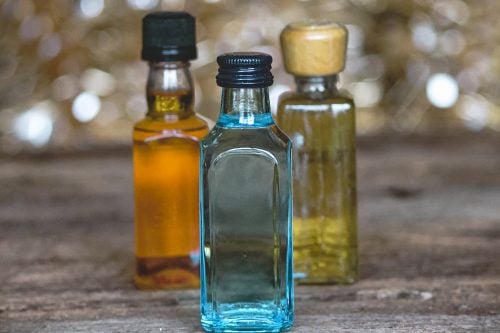 Minibars are on the rise
Minibar market to hit a whopping US$1.5 billion by 2020
Liable to splurge in a hotel minibar? You are not alone. Some surprising stats out this week from Hexa Research show that the global sector will be worth an incredible US$1.5 billion by 2020 as we all grow accustomed to those little extra luxuries. Let's face it: if we're staying in a fancy hotel, it would be rude NOT to accessorise fluffy slippers and a plush gown with a whisky or Gin & Tonic. And, quite frankly, it can be a tremendous effort to trot down to the bar.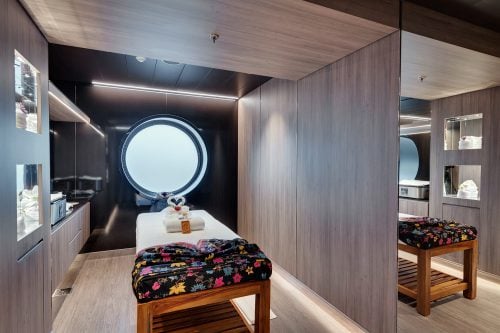 Where the wine magic happens
Wine spa on a cruise ship?
And finally, sticking with the themes of travel and indulgence, news reached us this week that the largest privately-owned cruise company in the world, MSC Cruises, is rolling out wine spa treatments across its ships! With Bocelli Wines supplying the liquid, eight LAJATICA vinotherapy treatments for face and body can be found on the high seas, including the Cabernet Sauvignon Firming Facial, Sangiovese Velvet Body Treatment and the Pinot Grigio Skin-Brightening Facial. Grapes are apparently "nature's antioxidant", containing polyphenols up to 50 times stronger than vitamin E and 20 times stronger than vitamin C. Who knew?! But the key question: can you enjoy a glass of the stuff while being pampered with it?
Over and out for this Friday. Have a great weekend!