What a week! Nothing ever stands still in the world of booze, but this has been a particularly exciting seven days. Buckle up, folks – The Nightcap is here!
As always, before proceeding it is imperative that we recall the week that was. On Sunday, we celebrated the wonder that is Glenfarclas 105 Day (did you crack open a dram to mark the 105th day of the year?). Then, on Monday, news reached MoM Towers that Diageo was investing a humongous £150 million in whisky tourism, taking in visitor centres across Scotland and even a fancy new Johnnie Walker experience. We can't wait.
As the weather warmed up here in the UK, we explored ten sensational spring sippers: flavoured gins and gin liqueurs. Delectable. And if that wasn't enough, our Adam took a day trip to Kent-based winemaker Gusbourne to get the inside scoop on sizzling English sparklers. How super.
And of course, there was mega news of our own this week. On Wednesday we announced the tremendously exciting development that we've partnered with ZX Ventures, an AB InBev division focused on all kinds of growth and innovation. There's loads of good things to come and we're thrilled!
So, with no further ado, here's The Nightcap, packed with the other big stories to shout about from the world of booze this week…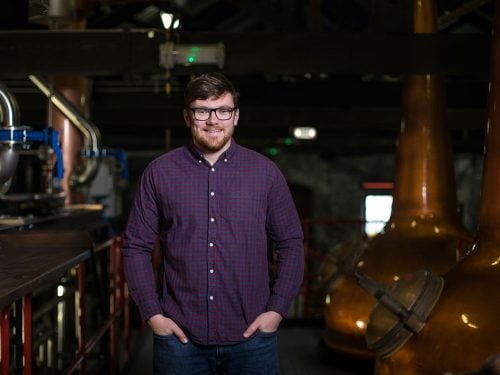 An understandably stoked Henry Donnelly.
Midleton Micro Distillery names new distiller
As Karen Cotter moves on from the Midleton Micro Distillery to the main site of Midleton, the legendary Irish whiskey producer has announced the appointment of a new distiller. Henry Donnelly will be taking over at the site, overseeing day-to-day operations and working closely with master distiller Brian Nation on existing experimental releases (perhaps more additions to the Midleton Method & Madness range…?). Donnelly is a Process and Chemical Engineering graduate from University College Cork, and completed the Jameson Graduate Distiller programme before going to become Process Technologist at Midleton. We wish him well in his fabulous new role!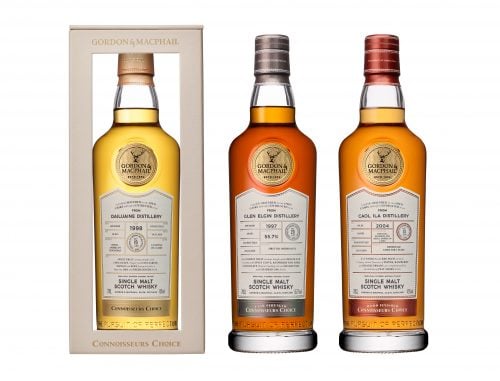 Changes ahoy for the Connoisseurs Choice range.
New look for Gordon & MacPhail
Independent whisky bottler Gordon & MacPhail has announced plans to relaunch its entire portfolio, bringing down the number of Gordon & MacPhail bottling ranges to five – Discovery, Distillery Labels, Connoisseurs Choice, Private Collection, and Generations. The first series in the selection to be put on display is the Connoisseurs Choice range (launched all the way back in 1968), which has been given a fancy new bottle shape and shiny new labels. The other independent bottling ranges are due to be launched throughout the remainder of 2018. Watch this space (literally, they'll be on their way in in due course).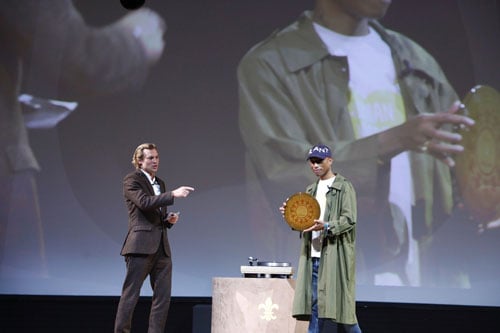 Pharrell Williams holding the only copy of a song recorded onto clay vinyl, to be released in 100 years.
Rémy Martin continues Cognac's climb
It's financial results season in the world of booze, and this week Rémy Cointreau (responsible for the likes of Bruichladdich, The Botanist, Rémy Martin and Cointreau – obvs to the last two) became the latest drinks-maker to disclose its full-year dealings. Organic sales growth ran at 7.2% (full-year sales exceeded £988 million) with Rémy Martin doing especially well. Cognac is flying in China, the US and Russia, and the brand is reaping rewards. Recruiting Pharrell Williams for its 100 Years campaign perhaps helped too…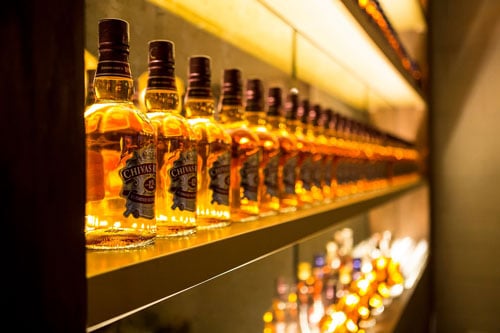 Many Chivas Regal. Such wow.
Chivas Regal boosts Pernod Ricard's sales
Continuing the financial theme, Pernod Ricard (maker of The Glenlivet, Jameson and Martell among others) also revealed its latest numericals. And it made good reading: organic growth ran at +6.3% for the first nine months of its financial year (total sales were in excess of £6 billion), with blended Scotch whisky brand Chivas Regal returning to growth. Interestingly, Tequila helped buoy the party spirit, with "strong double digit growth" for Olmeca and Altos. Martell and Jameson did well, too. If you've got a pal at Pernod, it's clearly their round.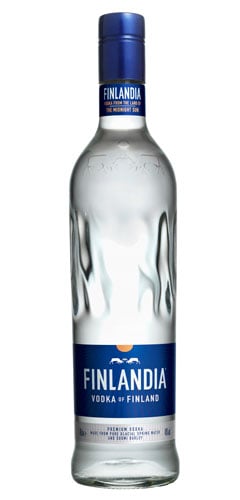 A cool new bottle for Finlandia (pun fully intended).
Finlandia gets fancy
It's not just Gordon & MacPhail who have unveiled newly redesigned bottles – Finnish vodka brand Finlandia has shown off its shiny new bottles too, developing on its 50-year-long tradition of ice-inspired designs. New elements include a subtly changed bottle shape (retaining the flowing indents), a midnight-blue label, and a reindeer embossed on the shoulder. Rather handsome indeed.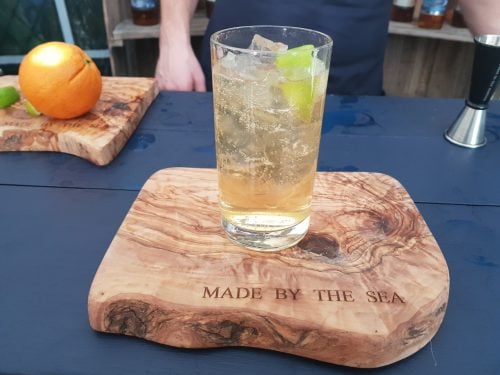 Talisker brings the taste of the sea
Made by the sea: Talisker and the Whisky Thames Challenge
This week, we popped along to a Talisker whisky event hosted by brand ambassador David Sinclair, celebrating on-trade partnerships with the Cutty Sark and The Trafalgar Tavern through the Whisky Thames Challenge. Alongside bespoke Talisker cocktails and three varieties of fresh oysters (Irish, English and Scottish) , a local sea delicacy on the Isle of Skye, a team took on the task to kayak along the River Thames from Tower Bridge to The Mayflower Pub in Rotherhithe, London, where we all waited. Among the team was record-breaking rower Lauren Morton, who's inspiring speech on the night told of her and her teams' 3,000-mile Talisker Atlantic Challenge. It's safe to say at this event there was plenty of spirit on show, in both senses of the word.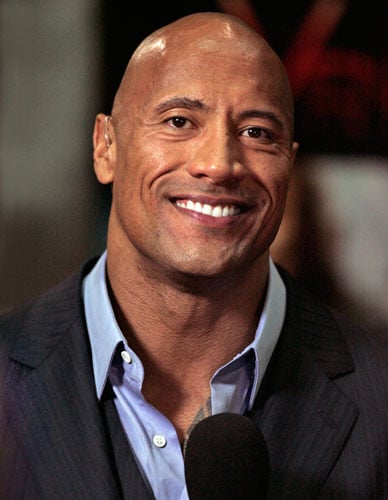 "If you smellllllllllllllllll what The Rock is distilling!"
Actual The Rock jumps on the Tequila train
Some fun facts about Dwayne Douglas Johnson, other than that he's famously known by his wrestling name, The Rock. He's an enormous Elvis fan; he once sang with Wyclef Jean and appeared in his music video; and, if reports are correct, he's about to launch his own Tequila brand. According to US pop culture site Complex the brand will be called Mana (meaning 'a supernatural power or force'), and paperwork has been filed to bagsie the trademark. Watch out, George Clooney…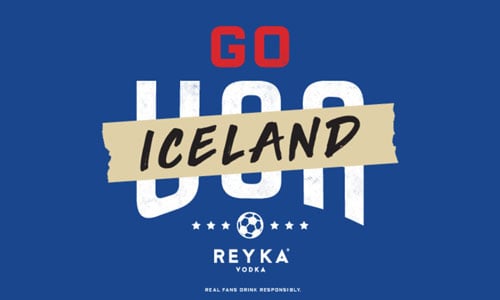 Luckily the American flag and Icelandic flag have the same colour palette.
Reyka calls on US football fans to switch allegiance
And finally… though the United States men's football team failed to qualify for this year's World Cup, Icelandic vodka brand Reyka has a suggestion for any North American footie fans still wanting to tune in and root for a team throughout the tournament: support Iceland! A whole bunch of Reyka-branded memorabilia has been created (comically styled to look like hastily amended Team USA gubbins), perfect for helping cheer on Iceland in their debut World Cup appearance. Not one for particularly patriotic types.
Well, folks… it's been quite the week. That's it from The Nightcap. We're off to catch our collective breaths and chill out with a Tequila (sadly The Rock is otherwise engaged and can't come along too). Enjoy your weekend!