It's time to chuck some tea in the river, mutter darkly about 'redcoats' and buy an enormous pick-up truck because American independence day is on the horizon. Or you could just get one of our American whiskeys for 4 July. Much more fun. 
The United States tends to do everything bigger so it's no surprise that, when it comes to American whiskey, we're pretty spoilt for choice. But with so many options it can be hard to know where to start when it comes to picking up the finest bottle of bourbon or rye whiskey. That's why we'd like to help out. This selection is full of some of our favourite expressions and the best part is, they all cost less than £60. So whether you're celebrating the the birth of a nation, full of regret at leaving the British Empire or just want something delicious to drink, here are ten superb American whiskeys for 4 July. 
Ten American whiskeys for 4 July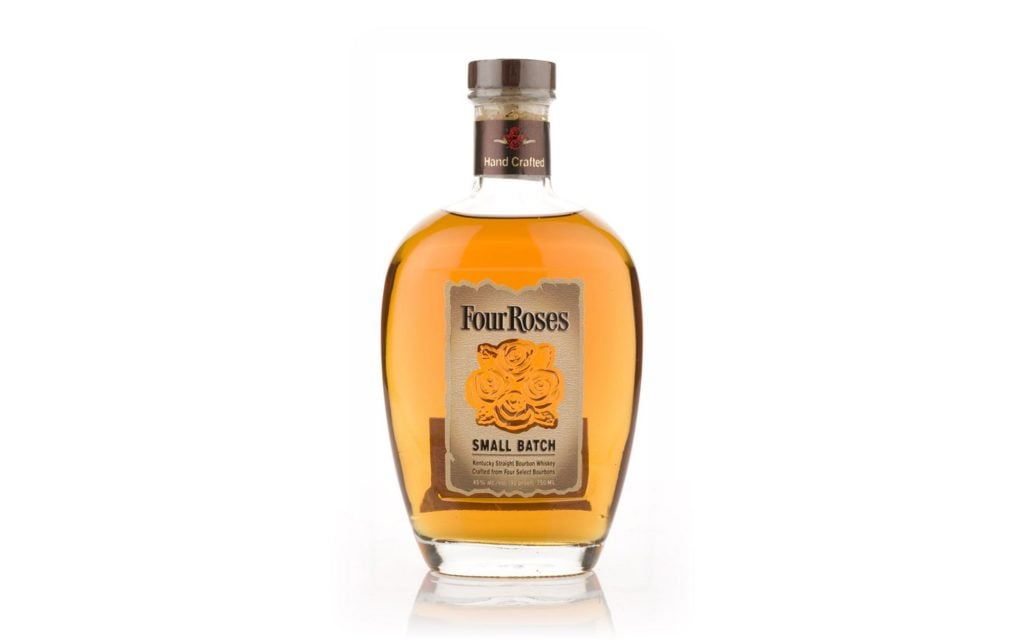 Four Roses Small Batch is a step up from the classic Four Roses Bourbon, showcasing the variety of mashbills that the distillers have to work with in Lawrenceburg – and their talents at making them sing together. Ten bourbon recipes are produced by Four Roses, and four of then are blended together to create this approachable but flavoursome expression. Great value-for-money stuff.
What does it taste like?
The palate is much full with a lovely balance. There are notes of manuka honey, winter spice, toasty oak, a little crème Anglaise and thick fruit.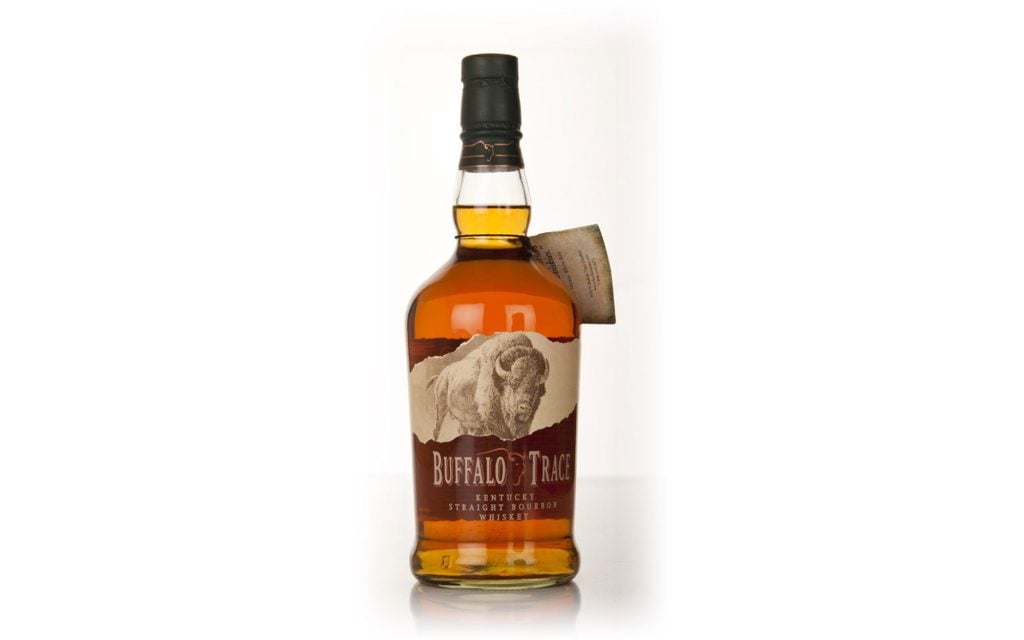 A classic example of what a Kentucky straight bourbon should be, this is the kind of bourbon you need to have in your home bar. The award-winning core Buffalo Trace expression is a personal favourite of mine thanks to its incredible value, delicious taste and versatility, which has also made it a go-to for many bourbon lovers over the years. It's also a great one for beginners if you're new to the category.
What does it taste like?
Spicy and sweet with caramel, creamy toffee eclairs, hints of cinnamon, rum spice, cereal sweetness, brown sugar, toffee apple, sweet oak, custard, oily espresso beans, a touch of chocolate-covered raisins and toasty wood.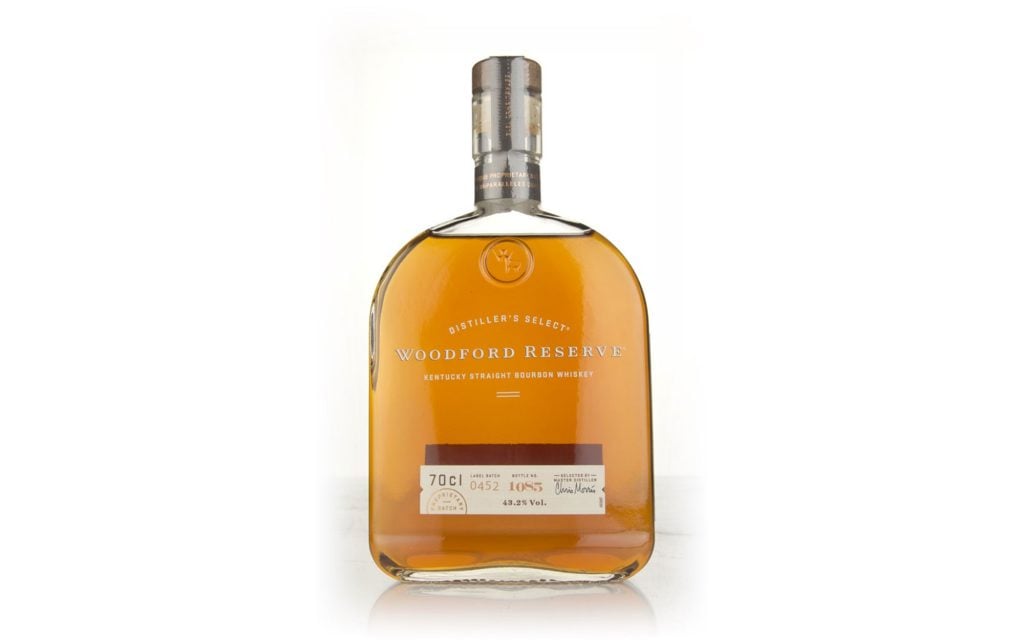 The official bourbon of the Kentucky Derby and the only bourbon which is triple-distilled in copper pot stills, Woodford Reserve is a firm favourite of American whiskey fans for good reason. It's also notable for being made with a mash bill that features a high percentage of rye (72% corn, 18% rye and 10% malt) and for having the lowest proof upon entering the barrel, which creates a creamy, refined and full-bodied whiskey that's delicious neat and in an Old Fashioned.
What does it taste like?
There are notes of honey, leather, a touch of cocoa, a little smoke, toasty oak, vanilla cream, butterscotch, espresso beans, winter spice, cereal sweetness, plenty of rye, ground ginger, almond oi and a little rum.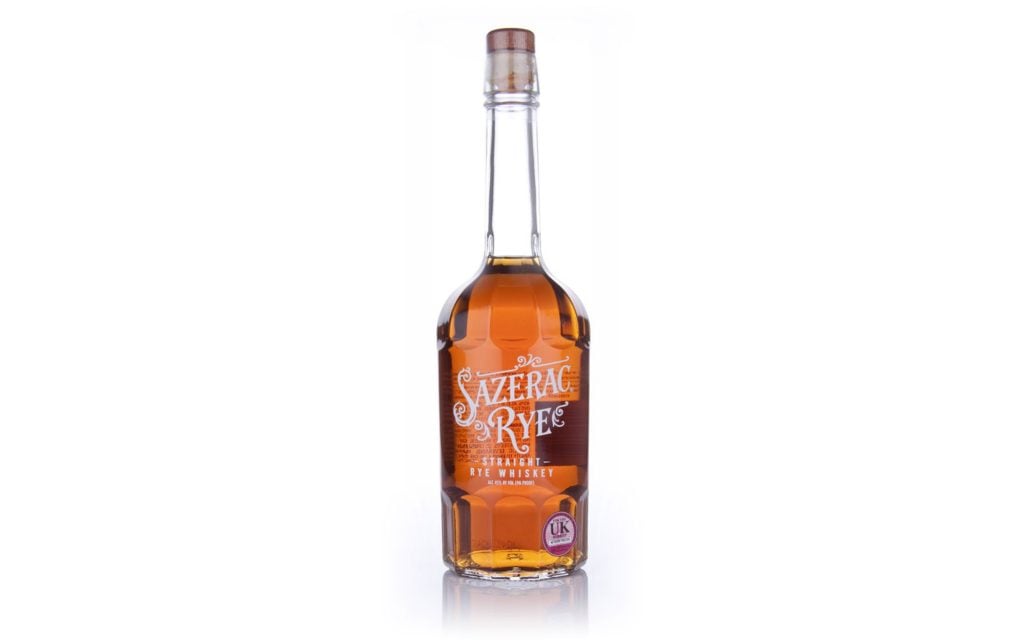 You can't have a round-up of American whiskey without a great rye bottling and this is one truly tasty rye whiskey. It's a category that's synonymous with the cocktail and, while you might have enjoyed some of these serves with bourbon, the likes of the Manhattan, the Old Fashioned and the Sazerac were all created with rye whiskey. It seems fitting, then, to recommend an expression that was named for the Sazerac Coffee House in New Orleans, the birthplace of the famous cocktail.
What does it taste like?
Sweet with spices and stem ginger in syrup, orange zest, freshly ground black pepper, Seville orange marmalade, allspice, peanut butter, toffee and barrel char develop later on.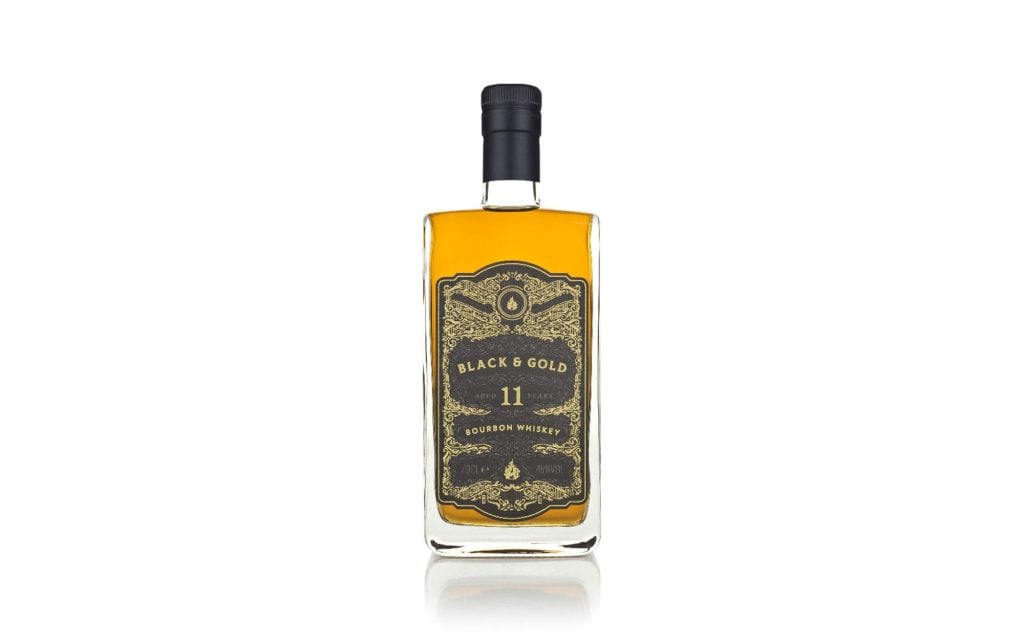 Bourbon with an age statement is not something you see much of, neither is bourbon from Tennessee for that matter. But Black & Gold is no ordinary bourbon. This showstopper was distilled from a corn-forward mash bill, (84-8-8, corn-rye-barley) and aged in slowly-charred barrels to create a rich, complex and slightly savoury profile, with enough of that classic American oak sweetness to keep it honest. As the bottle says, "Fire made it good". 
What does it taste like?
Dense vanilla, toasted brown sugar atop apple pie, gingersnaps, cinnamon sticks, caramelised nuts, cask char, earthy cigar box, a touch of maple syrup, forest floor richness and chocolate sweetness.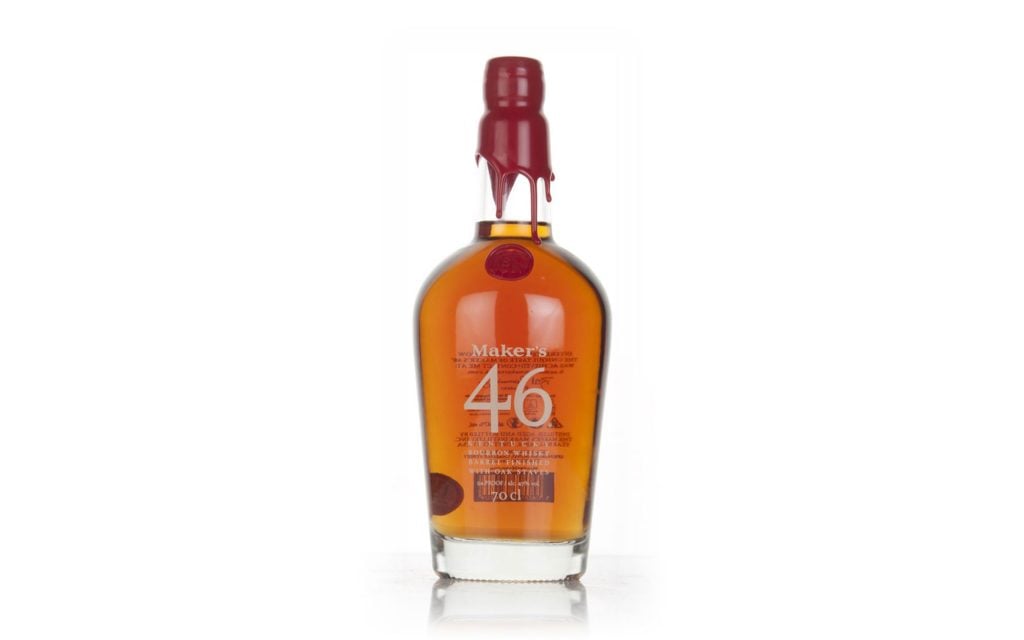 The classic Maker's Mark is an all-time favourite for any sound-of-mind bourbon lover, but today we thought we'd draw your attention to the brand's first line extension since the '50s. Maker's 46 is essentially the original bumped up a notch, with a bolder, spicier profile that was attained by inserting seared French oak staves into the barrels (with the stave profile "number 46" – thus the name). We can confirm it worked a treat.
What does it taste like?
Dense vanilla, toasted brown sugar atop apple pie, gingersnaps, cinnamon sticks, caramelised nuts, cask char, earthy cigar box, a touch of maple syrup, forest floor richness and chocolate sweetness.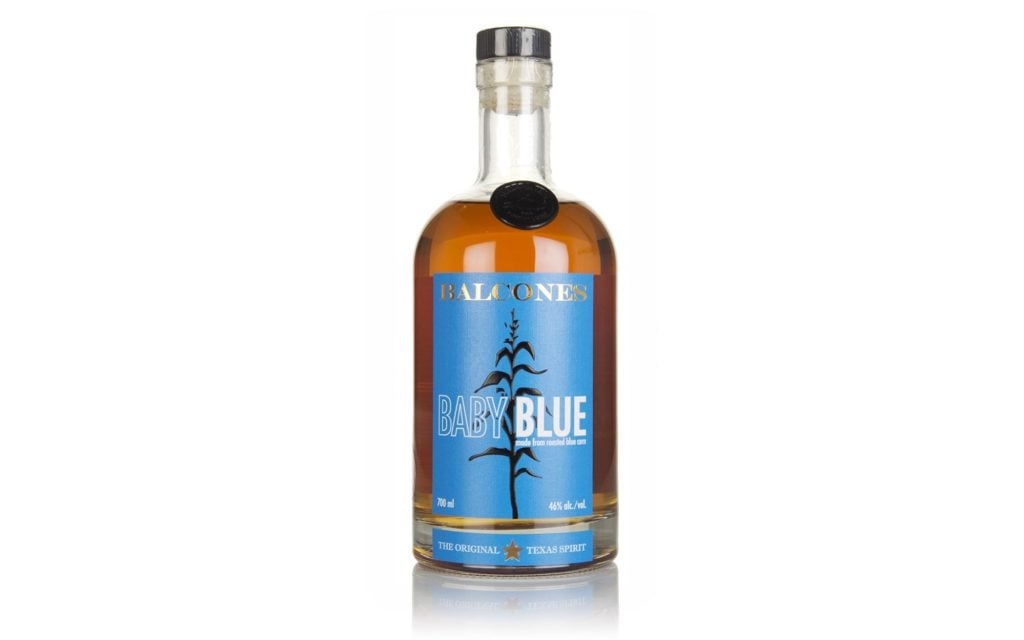 Corn Whiskeys are one of the oldest styles of American whiskey and for a good while, they took a backseat and had to watch as their cousin bourbon stole the show (the difference between the two is that the mash bill for corn whiskey must be at least 80% corn, whereas for bourbon it's 51% , if you were wondering). Recently, however, their production has enjoyed a renaissance and one of the finest examples is this beauty, which is not only the first Texan whiskey, but the first whiskey to be distilled from blue corn! If you want to understand this historical style and what all the fuss is about, then this is a great place to start.
What does it taste like?
Soft vanilla, candied peel, caramelised bananas, toasted oak, dark caramel, baked apple, salted apple, baking spices and a little creamy cereal sweetness.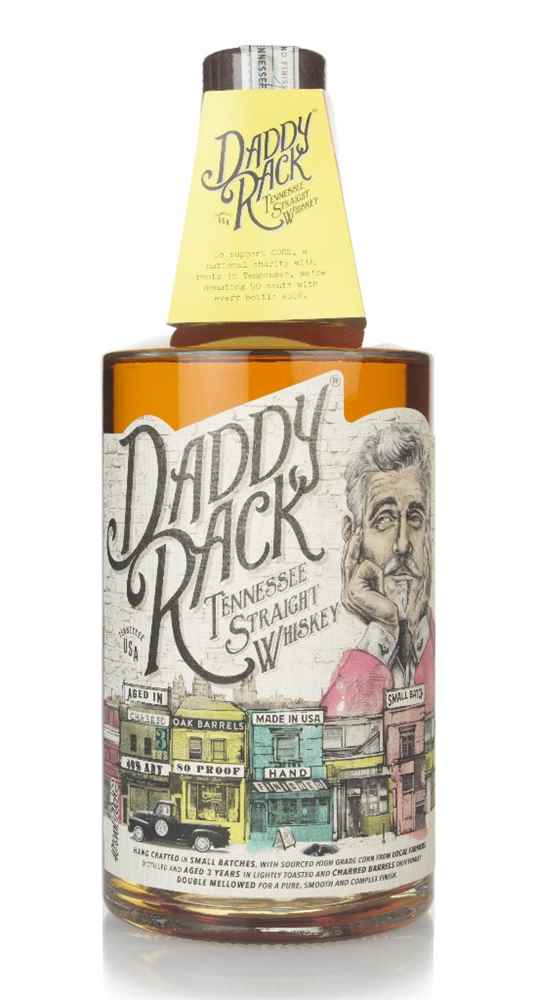 Founder J. Arthur Rackham spent more than five decades working in the booze business before creating his own Tennessee Whiskey, which is named after a moniker his daughter gave him. It's made with a mash bill of corn (80%), rye (10%) and malted barley (10%), the former coming from local farmers within 50 miles of the distillery. Once the milling of the grains has taken place a 72-hour sour mash follows, then double distillation.
What does it taste like?
Cherry jam, cinnamon swirls, mocha, caramelised nuts, dark chocolate, cooked plum, nutmeg, golden syrup and candy floss, with sultanas, honey and vanilla cola in support.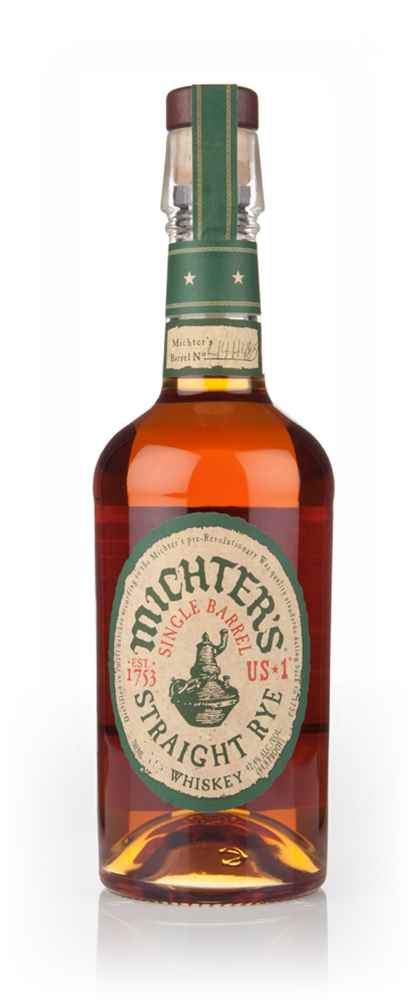 A straight rye whiskey from the Michter's Distillery in Louisville, Kentucky. Every bottle of their excellent rye comes from a single barrel, highlighting the quality of their craft. This tends to be the rye of choice for bartenders. So whether you're making a Sazerac, a Manhattan or and Old Fashioned, you can't go wrong with Michter's.
What does it taste like?
On the nose, there's Werther's Original, dry wood, plenty of spicy rye notes, a hint of blackcurrant while in the mouth you'll find dried orange peel and stem ginger, followed by brown sugar, cherry, hickory, cumin and buttered corn.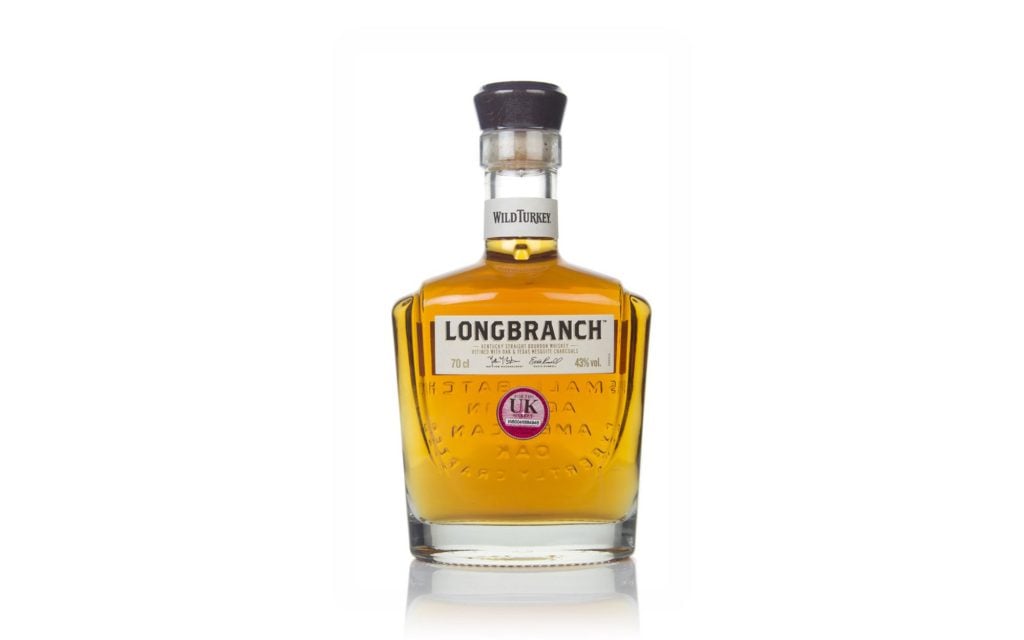 From one of the finest old school bourbon distilleries around comes a collaboration between master distiller Eddie Russell and Matthew McConaughey. You might know him from such films as Dallas Buyer Club and Magic Mike. This bottling has more than star power though, thanks to its production process, which entailed filtering eight-year-old Wild Turkey whiskey through charcoal made of both Kentucky white oak and Texas mesquite. Which is where Russell and McConaughey are from, respectively. Pretty neat, huh?
What does it taste like?
A sweet blend of buttery caramel, creamy vanilla, orchard fruits, lemon zest, smooth toffee and honey lifted by spicy notes of nutmeg, black pepper and drying oak.