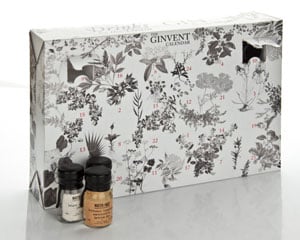 All November, we at MoM Towers will be giving away (that's right, giving!) free Gin! We know you love Gin…everything from the Professor's Bathtub Gin, to Sipsmith Gin, to Tanqueray Gin, to Hendrick's Gin… I could go on.
We've teamed up with those crafty chaps at The Gin Blog to celebrate their brand-spanking new (and portable!) version of The Ginvent Calendar! Loaded from top to tail with a stable of delicious gins to keep each day in December merry and bright—the first 24 days, that is!
That's right, Gin Lovers, it's a Gin Advent Calendar (get it? Ginvent??) and we're giving away a full-sized bottle version of each of the precious drams inside the 24 doors of the calendar. To win, all you have to do is enter!
Just follow us on Twitter (@masterofmalt) and check the competition page or our Twitter feed for the Daily Gin Question! Simply retweet and reply with the correct answer (including the hashtag #Ginvent), and you'll automatically be entered to win a bottle of gin. It's just that easy.
For full details on the competition, as well as the Gin to Win of the day, check out our competition page. And may the botanicals be with you!