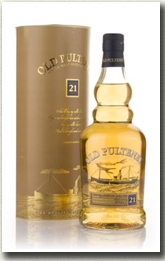 So – it's that time of year again. Jim Murray waves his magic wand, and retailers and brand owners alike scrabble around frantically trying to fulfil orders of what, last week, was a very good, if slow-selling line (before you ask, the 90 bottles I managed to prise out of the distributor's hands disappeared within an hour and a half. I'll let you know when there's more stock available).
For those of you who are interested, you can read all about my trip up to The Old Pulteney distillery here and Mike's tasting notes of the full range (including an exclusive taste of the soon-to-be-released 40yo) here.
Now; I'm going to leave all the usual punditry around whether or not it deserves this title to others (and I'm sure there'll be no shortage of discussion as ever). It's a very good whisky, for sure, but what I really wanted to talk about was this screenshot:
Just to clarify – this is the most shared story on the main BBC news website, on a day where other headlines included:
An earthquake in Turkey tragically killing over 250 people
The world's population officially ticking over to 7 Billion
The discovery of 53 'executed' Gaddafi Loyalists in a hotel in Sirte
I'm personally absolutely astonished at this. Not from a faux-indignant we-as-an-industry-are-not-worthy viewpoint, but merely that a story about whisky scores (and it has to be said that there's nothing sensational about this either – it is just the results of an annual ranking) has become such an enormous deal!
What's everyone else's view on this, am I being overly sheepish about our industry's position in 'the scheme of things', or does this seem disproportionate?
Ben.