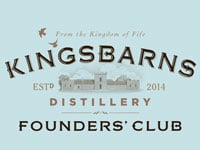 It's been an exciting year for the Kingsbarns Distillery. On the 30th of November 2014, the distillery was officially opened, with the first spirit running from the still in January 2015 and filled their first cask the following month – which is proudly presented in their "Doocot", a very charming architectural feature of the Kingsbarns Distillery grounds, which once upon a time housed a flock of pigeons. All massive milestones for a burgeoning distillery that is now maturing whisky for us all to taste when the time comes!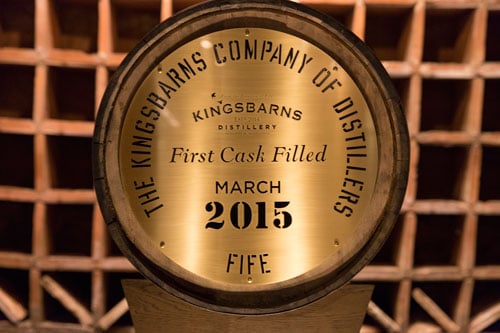 Situated in Fife (a stone's throw from the Kingsbarns Golf Links), the Kingsbarns Distillery began as a unkempt farmhouse which was restored, expanded and filled with everything a whisky distillery would need to get going, including a 1.5 ton stainless steel mash tun, four 7,500 litre stainless steel washbacks, a 7,500 litre wash still and a 4,500 litre spirit still. The distillery is owned by the Wemyss family, a name you'll likely be familiar with if you like your indie bottlers and blenders.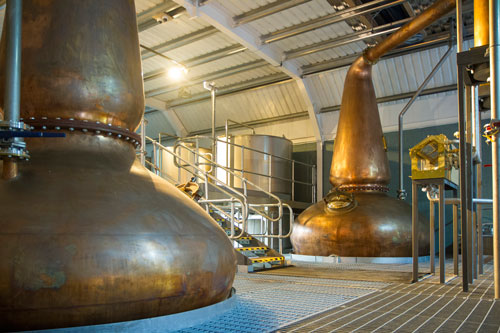 Now, a year after the distillery opened, Kingsbarns are offering you the chance to be a part of their story with the Kingsbarns Distillery Founders' Club! Released on 30th of November 2015 (coinciding with St. Andrew's Day), the Kingsbarns Distillery Founders' Club allows whisky enthusiasts to gain fascinating insight into how the distillery is develops with exclusive members only bottlings of their whisky (once it's ready).
Members joining the Kingsbarns Distillery Founders' Club will receive a Welcome Pack including a 20cl bottle of the distillery's New Make, a Kingsbarns Glencairn glass and an exclusive membership badge. Between 3 and 5 years later (or perhaps a little later – everything depends on the rate of maturation, and these things simply cannot be rushed), members will receive a 70cl of Kingsbarns Single Malt Founders' Reserve, letting them become one of the first to taste the distillery's whisky! Each subsequent year for four years following that, members will receive another Kingsbarns Single Malt Founders' Reserve, so they can see how the distillery is progressing and assemble a very collectible set of whiskies!
The Kingsbarns Distillery Founders' Club is limited to 3000 members worldwide and costs £500. To buy your membership, head on over to the product page and join the Kingsbarns story!
The Chaps at Master of Malt