Once you develop a taste for whisky it can become an all-consuming passion. Before long you not only want to taste the stuff, you want to learn about it too. So for those looking to expand their knowledge or just be entertained, here's our guide to building a whisky book library.
Someone at worked asked the other day for recommendations for books for a whisky lover looking to disappear further into this enormous and fascinating subject. Despite the fact that so much information is now available online, if you really want to learn and be entertained, nothing beats a good book. 
So we started putting a list together and it grew and grew, and here it is. We have just included books that we genuinely love or have found useful. Usually both. There's everything here from amusing travelogues to in-depth technical stuff. Some of the books are out of print but they are here anyway as it shouldn't be too hard to track them down. To try to keep things down, we've only included one book from each author. This list is very much work in progress, we will keep adding to it and if you have any suggestions please put them below or let us know on social media.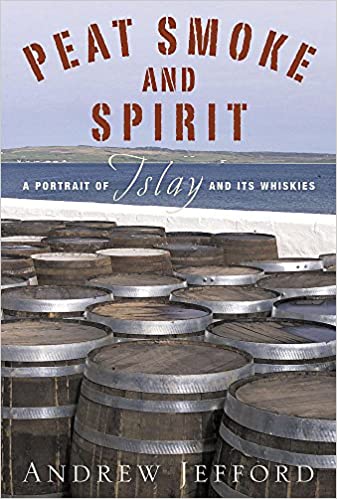 Jefford is one of the big names of British wine journalism, famous for his lyrical way with words and passion for drinks with soul. He brought all that and more when writing about Scotland's most romantic whiskies, the single malts of Islay. In it, Jefford tries to get to the root of what it is about Islay that makes such distinctive whiskies. It was published back in 2005 to generally rave reviews and recently released as Whisky Island. Not quite such a good title.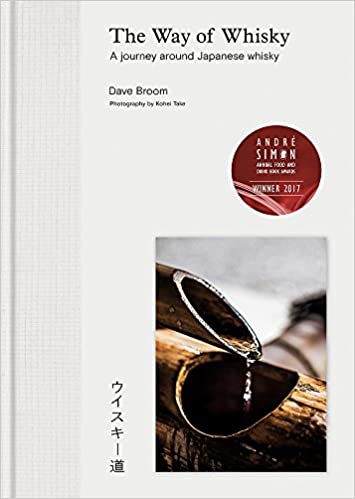 Which Broom to pick? Well, no whisky lover should be without his World Atlas of Whisky and Whisky: The Manual is pretty indispensable too but if I could pick only one, it would be The Way of Whisky. In it Broom tries to answer the unanswerable question, what makes Japanese whisky unique? Since then it's become apparent that the answer is a big dose of Ben Nevis, but despite missing the big story, it's still a great book. I come back to it again and again for its classic soaring Broom prose but also because the technical details about Japanese whisky just aren't available online the way they are about Scottish single malts.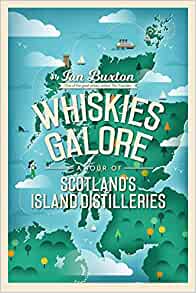 Regular readers will know Buxton from his witty, knowledge and occasional curmudgeonly features for our blog. He's one of the big names in whisky writing and author of the bestelling 101 Whiskies to try Before you Die series. But I've plumped for this idiosyncratic tour around Scotland's island distilleries, from the famous like Talisker and Ardbeg, to some I had never heard of. One reviewer compared it to Bill Bryson which, I think, is just right. It's the perfect mix of whisky, travel and jokes. Take a look at all those great reviews online.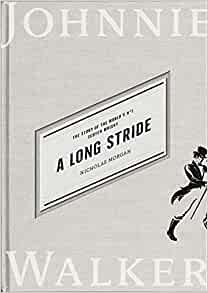 Another Master of Malt contributor! We do have some talent on our books. Morgan is a historian and former Diageo man who was given the keys to the archives to write the definitive history of the Johnnie Walker brand. I think a lesser writer would have got bogged down in all that information but Morgan makes it both an engaging family story and nothing less than the history of Scotch whisky as told through one brand. Essential reading. We've also heard good things about his latest book Everything You Need to Know About Whisky: (But are too afraid to ask).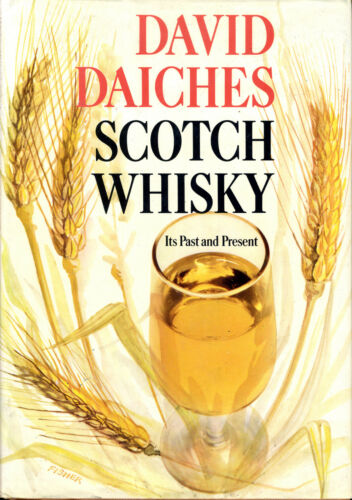 Now for an oldie but a goodie. Daiches was a historian of Lithuanian Jewish descent who was brought up in Edinburgh, a subject he covered in his memoir. Two Worlds: An Edinburgh Jewish Childhood. He was also a great whisky lover but when he was writing, there just weren't that many good books on Scotch whisky for the general reader – so he wrote one himself. Published in the '70s when the industry was still largely about blends, Daiches championed the unfashionable cause of single malt Scotch whisky. It's out of print but copies are easy to find online.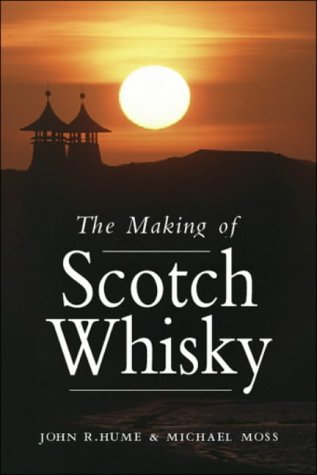 In complete contrast to Daiches, this is really a book for proper whisky nerds. Sadly, it's now out of print and second hand copies go for a lot of money but it really is essential if you want to delve into Scotch whisky industry. It looks at how it went from a cottage business to the powerhouse we know today. What's most notable is how tied in whisky has long been with the industrial revolution. Distilleries that we now think of as quaint and artisan were in the time at the cutting edge of technology. Not an easy read but packed full of good things.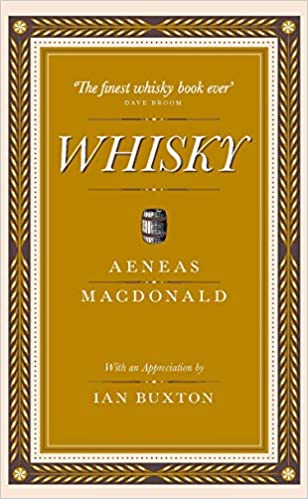 MacDonald, the pseudonym of journalist George Malcolm Thomson, was one of the first writers to bring an amateur's eye to what had previously been a dry, technical subject. This was first published in 1930 and then was out of print for a long time with old copies changing hands for serious sums. So it was canny of Birlinn to produce a new edition in 2016 with notes and introduction by Ian Buxton. MacDonald was not an expert, and part of the joy of this new edition is Buxton's humorous commentary correcting him. In fact, it can be read as a good-natured argument between two greats of whisky writing.