Have you ever heard the phrase, "It gets better with age"? Well, to this Macallan says, "Age ain't nothin' but a number" as they announce a new range of single malt Scotch whiskies to replace the well-known Macallan Fine Oak and Macallan Sherry Oak ranges that consumers have come to know. Their intent? To release three no-age statement expressions over the next calendar year.
This is bad news for people who believe age statement indicates quality and justifies price. But it could be great news for people who know that just because a whisky is old doesn't make it good—or even mature.
Part of the impetus for change comes from Macallan's initiative to alleviate consumer confusion with regards to their Fine Oak and Sherry Oak ranges—but it is also a bold step intended to challenge some of the established norms that have developed in relation to age-statement whiskies.
In 2009, Macallan launched a range of no-age statement malts as travel retail-only products and saw a significant increase in their overall sales. With the positive consumer reception and the new products either matching or outperforming their age-statement counterparts, Macallan made a decision that could change the way consumers think about single malts.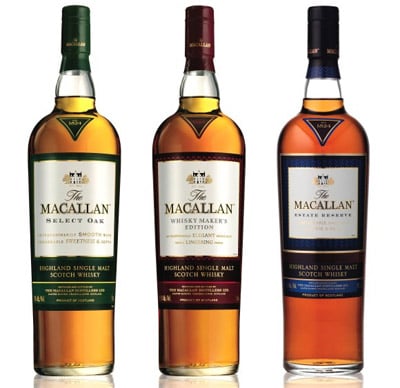 Macallan's no age statement range, released for the travel retail market in 2009
This is a decision made both out of necessity and out of audacity—it really shakes the notion of perceived value of single malt based on age. Distilleries like Ardbeg have had great success with no-age statement malts such as Uigeadail, Supernova, and Alligator, but these expressions were conceived as a result of the distillery having been closed and re-opened so many times throughout the 20th century. They physically could not sustain a range of age-statement whiskies, and they have achieved fantastic results, winning awards and producing some of the most popular widely-available malts.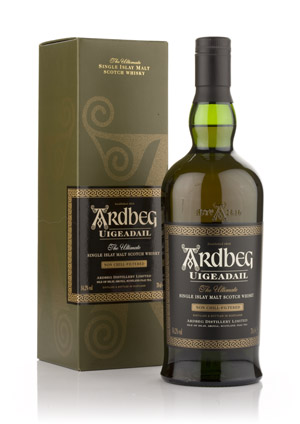 Ardbeg's no age statement releases have been very sucessful
As distilleries use up their warehouse supplies to keep up with the demand for core ranges, all producers will be looking for a method to move product without the aid of plentiful, old casks. Is Macallan jumping the gun, or are they just a bit more prescient than the rest?
So, what makes these new malts different than other no-agies? The new Macallan range—the 1824 Series as it has been dubbed—will use colour to indicate a differentiation between expressions.
Yes. Colour.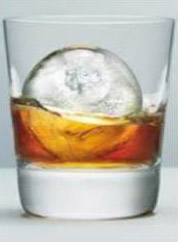 Macallan's no age statement range will use colour as a differentiator
Each whisky will be aged in 100% sherry casks (a move away from the American oak barrels seen in the Fine Oak range) and will highlight one of the six pillars of the Macallan brand—natural colour. Bob Dalgarno, The Macallan Whisky Maker, has hand-selected these casks specifically for their colour imbuing character. Their creation simplifies an otherwise difficult decision-making process: which whisky do I buy based on what I can see, rather than what I can taste.
Ben Ellefsen, our Sales Director here and Master of Opinions attended the unveiling of the groundbreaking strategy. He has this to say:
The idea seems to make sense to me, as I can't immediately think of a whisky (at a young age) where natural colour achieved through sherry maturation hasn't correlated with perceived maturity (an inherently subjective assessment anyway).
Because of this, the theory seems not only plausible, but quite sensible to me. There are obvious competitor issues, inasmuch as The Macallan are going to spend serious money on consumer education about colour = quality, and this can be undermined very effectively by a competitor with a few fractions of a pence worth of E150a.
Some young whiskies that have had the benefit of sherry maturation are just that—mature. Take the Aultmore 5 Year Old Single Cask. This little beauty belies its years with its rich colour and depth and balance of taste, but some consumers might perceive this whisky to be lacking in distinction due to the fact that it's only been aged for 5 years (and this is not even representative of the "youngest in the bottle rule", this being single cask). But, when the cake is done, you take it out of the oven.


One of latest single cask bottlings is just 5 years old, but it's an incredible dram
The greatest risk here is that colour—not age—will become the measure (however incorrect) by which consumers judge the value of whisky: the darker the whisky, the better it is. One wonders, is this not just swapping out a new regime for the old? And what of competitors who, after Macallan does the legwork of educating the public of the value of colour can easily add a bit of E150a to their expressions to produce a colour that validates a high price tag?
Macallan will have to continue banging the drum about natural colour and sherry-cask maturation to prevent a new hierarchy from replacing the old. But here's hoping that by removing age statements from single malts will open the door to the average consumer, making them feel more confident that their subjective opinion matters now that they don't have to shell out £328 on a 30 year old whisky to impress their friends.
We at Master of Malt will continue to bang the drum that taste is subjective and preference is personal, and the only way to truly learn what you like, is to try before you buy.
And now, a Master of Malt tasting note premiere (drumroll, please):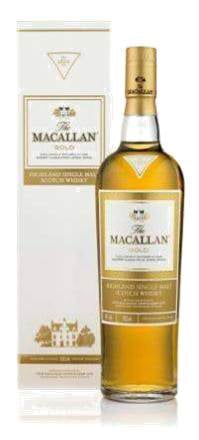 The Macallan Gold – 40% abv – £35.95
Nose: Tangerine. Hugely citrus-y, but doesn't feel at all 'young'. Toffee and Crunchie bars.
Palate: Toffee, barley and dried orange peel. Intense orange oil. Bergamot, perhaps?
Finish: Parkin and a touch of cinnamon. Short, but very good.
You may be wondering, "Should I start buying up the Sherry Oaks and Fine Oaks as they will no longer be produced, become rare, and increase in value?" Yes. Yes you should
The new Macallan 1824 Series of releases will replace the Sherry Oak 10, Sherry Oak 10 Cask Strength, and Sherry Oak 12, as well as the Fine Oak 10, Fine Oak 12, Fine Oak 15, and Fine Oak 17 expressions. The Macallan Gold will be released in September 2012 and available for purchase on 1 October 2012.