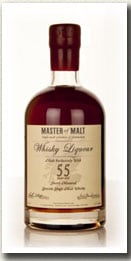 I'm going to relay to you two phrases that I've uttered over the last few weeks which have genuinely made me chuckle maniacally to myself for about 5 minutes.
The first is unrelated to this post, but I think very pleasing anyway – "Look – all I need is for someone to find me a consignment of Fresh Sloes – how bloody difficult can that be" (incidentally, if anyone knows where I can get hold of a consignment of Fresh Sloes, there's a bottle of something nice in it for you).
The second phrase that tickled me somewhat was one I had cause to utter a week or so ago: "I've got a couple of litres of this 55 year old whisky sitting by my desk. You know, I should probably do something with that before I knock it over".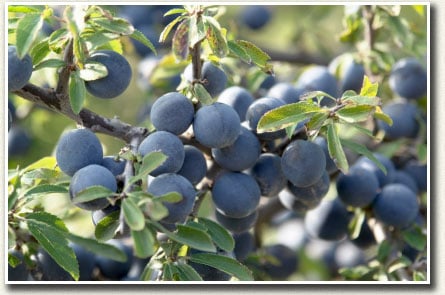 Sloes – Not available fresh on the internet
So ladies and gentlemen, do something with it I did.
May we present to you – the all-new, oldest Whisky Liqueur in the world at a barely believable 55 years of age – Master of Malt 55 Year Old Speyside Whisky Liqueur.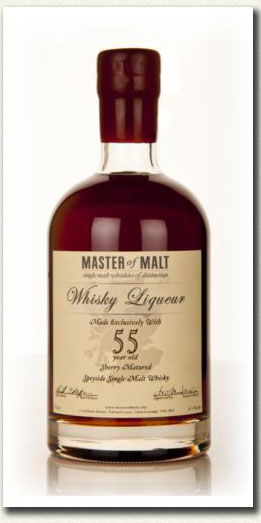 The base whisky that went into the liqueur was a natural cask strength (starting at only about 44% abv after such a huge amount of time in cask), Non-Chill-Filtered beauty of a dram from Speyside, which had developed intense Leather, Wood, and Spice notes (as well as more than a hint of something else that we'll come onto later). On tasting the whisky, one of my first thoughts was that it would be absolutely astonishing in a liqueur, and after having conducted a few experiments, confirmed that this was indeed the case and decided to make it happen.
Like all our other liqueurs, the 55yo contains nothing but Single Malt Whisky, Sugar, and a few select spices to highlight the already-present flavours contained within the whisky. The flavouring ingredients chosen to compliment this whisky – Cinnamon, Cardamom and Orange – have been used very, very sparingly indeed, as the whisky itself was so packed full of astonishing flavours developed through its maturation, that overpowering it simply wasn't an option.
After a lot of (arduous, hard, gruelling) work balancing the flavours, and sweetness, the end result is one of which I'm immensely proud, and you can find some tasting notes below developed by our online editor Mike. As you may be able to guess from his ramblings, he is firmly of the opinion that it smells of weed. I find it hard to disagree.
Master of Malt 55 Year Old Speyside Whisky Liqueur
Nose: What a nose! It has all the elements of an astounding old sherry-matured Speyside whisky. We get juicy, almost syrupy sherry coming through, with accents of ginger, nutmeg and cloves. There are suggestions of manuka honey, and then it becomes very interesting indeed as herbal notes appear. Pine needles, hints of white truffle and just a smidgen of that real sticky icky (no stress, no seeds, no stems, no sticks).
Palate: Again more of those gorgeous notes of OG kush, alongside more white truffles, sage butter and candy floss. One of the most thick, unctuous drinks we've ever tried, with a perfect level of those Wintry nutmeg and ginger spice notes coming through. There is a good, solid core of juicy barley malt, and just a hint of freshly ground black pepper.
Finish: A melange of fruits, perhaps pear baked with ground ginger and allspice, sitting in a pool of golden syrup and poire eau de vie. As the finish develops, the herbal notes build, as do hints of molasses, pepper and even more of that Mexican Special. On the very tail we're left with pine needles, and very good Demerara rum. The finish on this liqueur is genuinely one of the longest on any drink I've ever tried.
As with all our other products, we've set the price on this absolutely astonishing liqueur in line with the cost of the materials used to make it, and not the 'prevailing market price'. For this reason, you can buy a bottle today for the comparatively quite reasonable price of £999.95. A quick trawl of the web for other 55yo single malts will hopefully give you an insight into what a genuine bargain this is.
You may also notice that like all our other products, we've not indulged in any fancy packaging, crystal decanters made by endangered worker bees from the deepest reaches of Guatemala, or special limited edition glasses that cost the equivalent of £35 each (this is a real thing). We've simply put it in a bottle with a label on it. 'nuff said.
Ben.