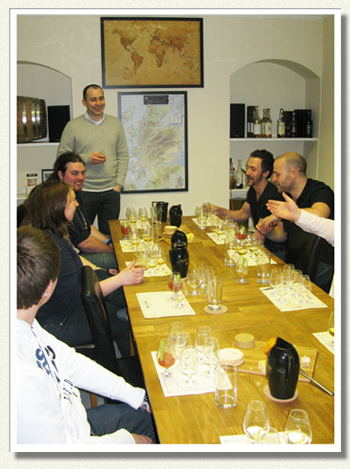 We ran our first official in-house whisky tasting last Thursday and all-in-all it was a rip-roaring success!
The tasting, led by Darren Rook – our tastings manager – was all about the Scotch regions, and the extraordinary variation there is in whisky from different parts of Scotland. Beginning with the lightest/gentlest whisky first, we journeyed (figuratively) to the Lowlands, with a single cask 19 year old Rosebank no less!
This was followed by the lower strength version of our single cask Tomatin 19 year old (Stephen Fry's favourite whisky!), which offered up a fantastic array of barley, zest and malty sweetness.
Next was a charming Speysider: a 1987 BenRiach, bottled by Gordon and MacPhail. The refill American hoggie maturation resulted in a spicy, biscuity dram with oodles of creamy vanilla on the palate. More…