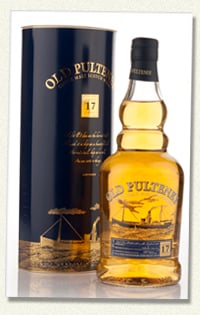 A couple of weeks back, a contingent of Chaps from Master of Malt attended the brand new Boisdale over at Canary Wharf, for an extra special Old Pulteney tasting.
The tasting was led by Lucas of Edinburgh Whisky Blog fame and now brand ambassador for Inver House.
First off, the venue was fantastic. The Boisdale over at Victoria is superb, but the new one, right in the heart of Canary Wharf, is astonishing. On the 2nd floor (the whisky bar/jazz club) is an enormous window that spans one side of the room entirely, and it overlooks the Credit Suisse building, and beyond that, the Thames. It was an idyllic setting as we sat at the bar enjoying a couple of G&Ts prior to the tasting.
By the way, the whisky selection is superb too. Our collective eye was caught by a Macallan they were selling for around £2,200 for a glass. Needless to say, we only had one ice cube and very little soda in that one…
The Old Pulteney distillery was founded in 1826 in the town of Wick. Once known as the herring fishing capital of Europe, the town's port used to see as many as 1,000 boats and regularly using it. In fact, Wick was purpose-built as a fishing town.
The Pulteney distillery is rather small, and it's far from being an obvious whisky-making facility. Instead is actually looks more like a selection of industrial equipment, crammed into a set of old stone buildings.
The stills boast unusually cut-off heads, with the washstill being sliced off with a makeshift lyne arm attached to one side. The spirit still appears to be more U-shaped, and both stills have very bulbous necks – one of the reasons the distillery is known for a particularly oily spirit. Both stills appear very much to have been "made to fit" into the distillery buildings and this improvised vein runs through all of the buildings and equipment that Pulteney uses. Dave Broom famously described the distillery and its whisky as "eccentric" and it's easy to see why.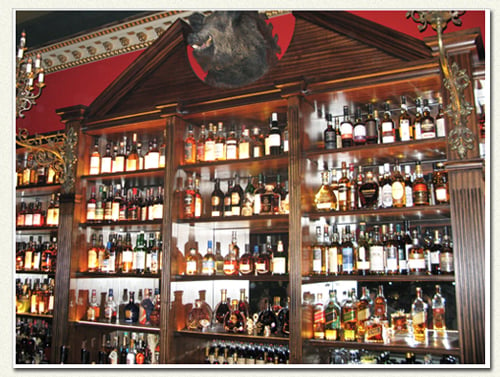 Our first scotch whisky was Old Pulteney 12 year old.
Nose: A very creamy bouquet, with a marzipan quality. There are great notes of malt, hints of hay, sweetness, buttery notes, some ground ginger. Overall it's light, without a hint of peat. This one's peated to around 2 to 3 ppm, so it's very gentle indeed.
Palate: Big on barley and grist. There are suggestions of salted popcorn, with hints of toffee.
Finish: Medium length, with a very interesting development of black treacle on the tail.
The distillery gets its yeast from South Africa, and it's a particularly sturdy variety. The need for a hardy yeast comes from the journey through central Scotland to the remote town of Wick, which is rather gruelling, and only the toughest stuff can stand up to it.
When the yeast is added to the mash, Pulteney has a considerably longer lag time than most, with fermentation times of upwards of 52 hours. This is reflected in the finished whisky by the nuttiness on both the nose and palate.
Old Pulteney 17 Year Old was up next…
Nose: Fruity, with floral notes and hay. There are some wonderful hints of lychees and green apple, Danish pastries, vanilla and just a dusting of confectioner's sugar.
Palate: The 17 is made with mostly second and refill casks, whilst the 12 is predominantly first fill. The result is apparent in both colour and flavour, with the 17 possessing a considerably lighter hue, as well as a much more perfumed character. Slight saltiness creeps in, with baked apple and hints of spice.
Finish: Very maritime now, and almost "fishy", in a very pleasant way – think kippers! Apple pips proffer up little suggestions of almond.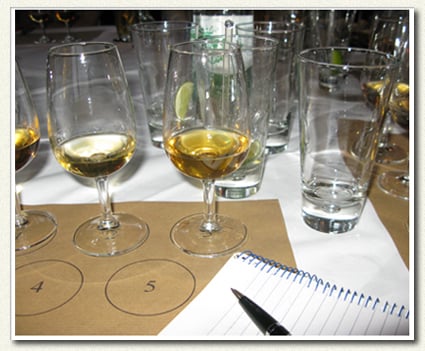 Old Pulteney 21 Year Old is made with whisky that is aged in a higher proportion of sherry casks than its two younger stablemates. Only 2,000 casks of the 21 are made each year.
Nose: Just a hint of sulphur, which displays itself with a touch of rubber. Sweet notes of lemon curd, apple sauce and butterscotch, with brand butter and whiff of treacle. Very enticing.
Palate: A sweeter, lighter palate than the nose suggests, with a touch of old-fashioned cola, cereals, oak and Shreddies.
Finish: Very maritime, notes of toffee brittle.
The Old Pulteney 30 Year Old is made with barely any 1st fill casks at all, Lucas describes them as being "very tired" casks, and the result is whisky that has been allowed to mature more slowly, without overt woodiness.
Nose: Fruit liqueurs, freshness, cream, Refreshers sweets and a rum-like sweetness.
Palate: Cold Apple Pie, oak, foam banana sweets and honey.
Finish: Woody sweetness, oat cakes.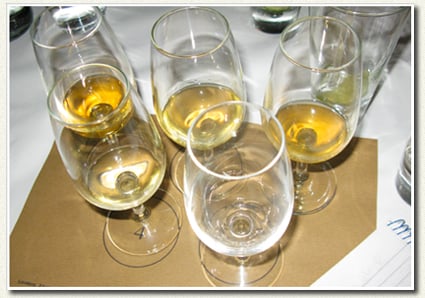 Before the tasting there were hints dropped about the final whisky of the night. It was rumoured to be something very special indeed. In fact, we were to be amongst the very first people in the world to try it.
It turned out to be the oldest official Pulteney every released, Very Old Pulteney, as someone wittily suggested.
This extraordinary whisky made up just 363 bottles, and it was aged in 3 sherry casks, and 1 bourbon barrel, filled in 1968 and bottled just weeks ago!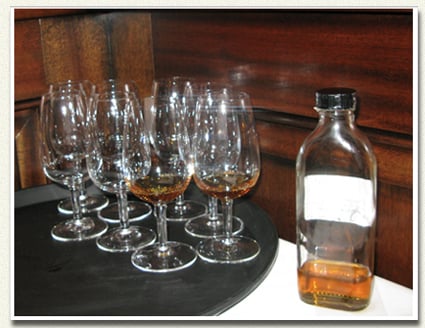 So here it is, Old Pulteney 40 Year Old which will be bottlef at 52.5%.
Nose: Complex notes of fruit and hay. A touch of calves leather, vanilla, apple peels, musty mahogany and spice.
Palate: It's astonishing how youthful this seems. Certainly it has the complexity, and giveaway hints of old, rich oak that come with age, but it's gloriously light in body, and offers a lovely amount of sweetness. Vanilla notes, nutmeg, cinnamon and pastries develop.
Finish: Good length and very spicy. Christmas Cake, honey, cedarwood and chocolate oranges. Cut grass and dark fruits, potpourri and cocoa.
Overall: Just brilliant! So much going on, and incredibly youthful in terms of sweetness and pep. We loved it!
After the tasting we headed over to the Boisdale's cigar lounge, which is host to an extraordinary humidor, full of cigars, some of which are very rare indeed.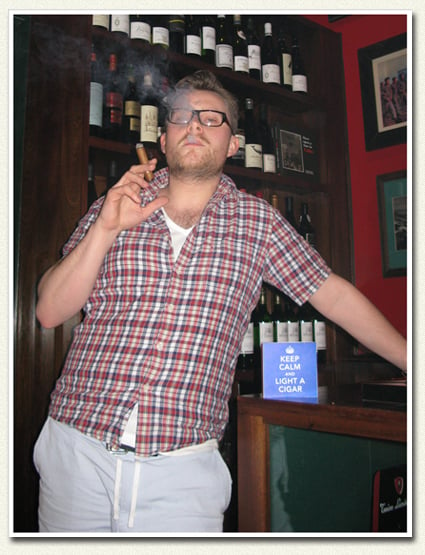 [a particularly dapper looking Joel from CaskStrength.net!]
– The Chaps at Master of Malt –