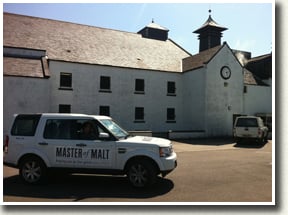 Wellity, wellity, wellity…as you may have read yesterday, our day began with the Balvenie Boys driving the Malt Mobile away from the Master of Malt cottage at 6.30am with minimal protest from me. It shall surely end with a dip in the hot tub.
Our day officially began at around 10am, with Ben rousing us by shouting, 'wake up!' all throughout the house. I did not find this pleasing. Justin had spent the early morning hours hoovering some foxy midges that had managed to creep their way into his bedroom, but didn't seem to worse for the wear. Ben was saddled with the task of retrieving the car from Bowmore—a taxi was phoned (but not with Ben's phone as it had gone missing) and arrived as we staggered about, doing our best to tidy up so we wouldn't return to carnage after a day at Laphroaig.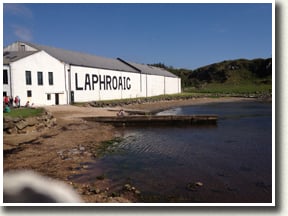 Laphroaig: scenic
I was slightly terrified at the notion of having to do anything at all, but after completing the Day 3 post, and piecing myself back together, I knew I could crack on. Ben returned with the car and a familiar face in tow—the garrulous Jon Beach who had hosted our Port Ellen tasting on the previous day (and here my troubles began). To my utter surprise and shock, I witnessed Jon and Justin sampling a dram of The Balvenie Craftsman's Reserve No. 1 The Cooper. A cask strength limited edition bottling (only 515 bottles were produced), this 15-year-old single malt was a gift to us from the Balvenie Boys.
Balvenie Craftsman's Reserve No. 1 The Cooper
Nose: Rich sweetness with notes of espresso and brown sugar. Bits of lemons confection thrown in. Extremely soft and smooth—this one does not reveal its high alcohol level.
Palate: Rich, sweet, and heavy with a powdery, drying feel. The strength comes through and leaves a warming spiciness without becoming too spirity.
Finish: Long and luxurious. Reveals dried orange peel, clove, and dark chocolate.
Overall: An easy drinker for such a high abv. Really opens up with water and retains its balance and flavour. We are all looking forward to what Balvenie will come up with next!
Back in the Malt Mobile, I was allowed to ride shotgun on the way across the island after the previous day's journey had left me feeling ropey—the Islay airport road is a wavy sort of a beast. We sadly had to leave Gareth at home, so in the car were Justin, Ben, myself, and Jon Beach, of course. We traversed the wilds of Islay on yet another spectacular day, and I would have enjoyed the scenery had I not slept through the journey, only waking up when I happened to let out a very loud snore. Ben laughed at me.
We arrived on a tranquil scene in the early afternoon at Laphroaig, everyone out on the lawn enjoying the sun, and groups of tours in wellies being taken around by kilted men.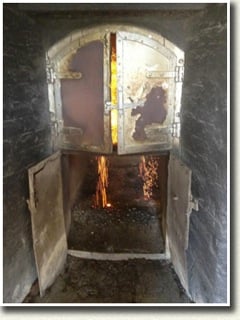 Lots of lovely peaty smoke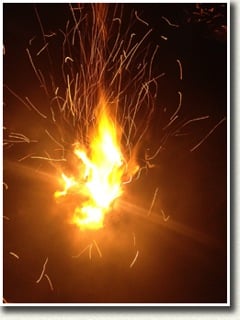 Ben, the whisky terminator, knew what he came for, so it was into the visitor's centre and shop as soon as our feet hit the ground. We were after the Feis Ile festival bottling of course, drams of which were being served inside the visitor's centre accompanied by local live music.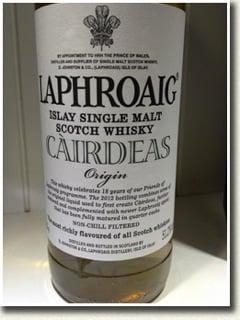 The new Cairdeas bottling has been produced to celebrate the Friends of Laphroaig
We tried the new Laphroaig Cairdeas bottling; Cairdeas means frienship in Gaelic, a fitting moniker for a bottling relased to celebrate the distillery's popular friends programme. It's really rather good. Here are Gareth's tasting notes:
Nose: Buttery and soft, with just a wisp of smoked kippers. There's only the slightest hint of the carbolic notes you find in the ten year old expression. It's a heavy butterscotch sweetness that runs the show, with a hefty portion of salted caramel.
Palate: Rounded and smooth, the butter spreads itself, melts and reveals Laproaig's signature smoky heart. It's pungent but not overpowering, a cushion of smoke rather than an enveloping cloud. But this is a big mouth-filling whisky; it just does it with finesse. That sweetness from the nose is heavily pronounced, and tastes remarkably like the crumbly fudge you find all over Islay.
Finish: Sweet, long and comforting.
Overall: A well-named and delicious whisky. I want to spend time more with it.
And what comes after whisky for us? Food! Seafood to be exact. Before helping ourselves to a distillery tour, we helped ourselves to some fruits of the sea: cracked crab and squat lobsters in the sun with full fat Coke, if you please.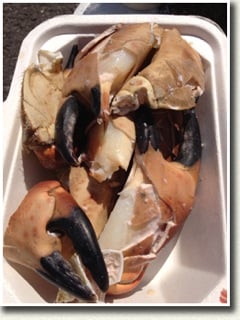 I am not ashamed to say, I once more fell asleep only to be awoken by Colin Dunn who was busy with his own tour of the distillery. We then struggled to our feet—groaning from the weight of 3 days of adventure and enjoyment—and had a quick nip around, taking in all the wonders and delights of whisky making.
Laphroaig is distinctive in that they malt their own barley and dry it using a particularly mossy peat from Islay. This lends a unique flavour to this ultra-popular and ultra-famous whisky.

Laphroaig: It was scenic a moment ago
After loading the car boot with cases of Laphroaig, we decided to make an impromptu visit to Ardbeg, just down the road from Laphroaig. Both have exceptionally beautiful views of the ocean, and Ardbeg was very still this late in the day—a truly spectacular place to take in the early evening sun. We again ran into Colin Dunn at the shop and visitor centre and managed to pick up a few bottles of Ardbeg Alligator, the wildly popular release that spends some of its life in heavily charred casks. We snapped up a few bottles as this whisky is hard to find on the mainland, being sold mainly through the distillery shop.
Ardbeg Alligator
Nose: Stunning aromas of charcoal, mulled wine and lemon icing sugar. Very creamy, with notes of vanilla and yoghurt, with a huge BBQ note. Some gingerbread and tangy apricots, and burning brown sugar.
Palate: Creamy and zesty, with a huge whack of grapefruit and lemon, as well as BBQ sauce, ginger and orange zest. Like a really toasty rye whiskey in parts, with hints of icing sugar, cocoa, gingernut biscuits and intense smoke.
Finish: Sweet and creamy with peppery, crackling peat smouldering away for hours.
Overall: One of the best Ardbegs we've ever tasted. A mind-blowing malt!
No sign of Shorty, but we did see our friend Colin again who reported that we had our days mixed up and our scheduled Lagavulin dinner was not until tomorrow night. This meant an evening of relaxing at home and early bed!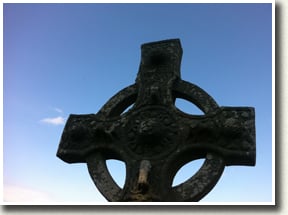 The Kildalton Cross
We then took the Malt Mobile for a drive up the road to one of Scotland's oldest early Christian crosses: the Kildalton Cross. While there, we ran into the gang from Living Room Whisky. That's the best thing about Feis Ile—you can't go 100 metres without seeing someone you know! After saying our goodbyes and passing out a few drams, we were on our way home in the trusty Malt Mobile, looking forward to an evening of curry and Alan Partridge.
As the day drew to a close, fog began to roll in from the sea and we crossed our fingers that this was not the end of our crystal clear weather.